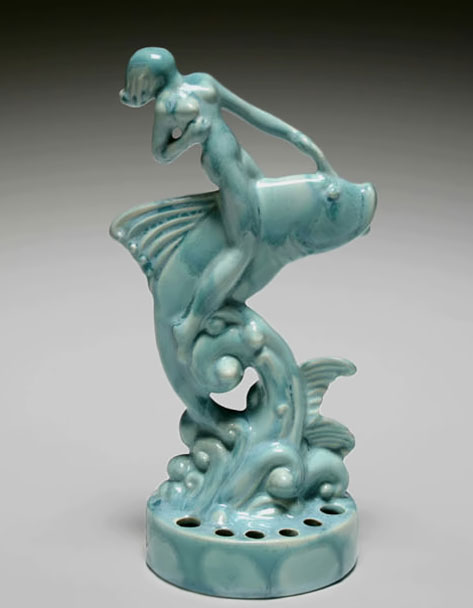 Haeger ceramic figurine
In 1871, the same year of the great Chicago fire, a young German immigrant named David H. Haeger founded the company originally known as the Dundee Brickyard. Over the next 130 years under four generations of family leadership, this small town brickmaker was to become America's oldest and largest production pottery. The firm began producing artware in 1914, and the contributions of former Fulper employee Martin Stangl to its success is probably incalculable.
In 1938  design genius Royal Hickman joined the company to introduce an extraordinary line of artware, called Royal Haeger.  Hickman's work was daringly intricate with smooth, flowing lines and highly original glazes.
Some of his designs reflected an Art Deco influence.  Public demand for Royal Haeger artware was immediate and strong. Royal Hickman's world-acclaimed designs included his famous black panther, a sleek elongated cat, first produced in 1941 and offered in three sizes.

Another distinguished chief designer was Eric Olsen, whose career with Haeger spanned 25 years (1947-1972). Olsen's many contributions to the Royal Haeger line included his magnificent bull figure, produced in 1955. Haeger became recognized for its striking designs ranging from the dramatic to the whimsical. As America's oldest and largest producer of pottery, Haeger have produced a diversity of products including  dinnerware, but have become especially known for vases, figurines, miniature animals, birds, flowers and lamps – as well as other unusual and useful accessories of exquisite taste and have continually attracted the attention of collectors worldwide.
Haeger Red Bull figurine by Nigel Olsen
Arched couple figurine – Haeger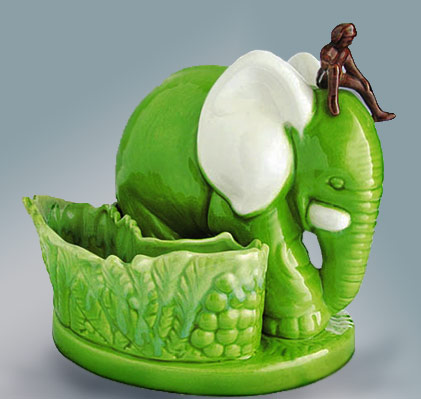 Elephant Planter with Rider
(  Haegernerd  flickr )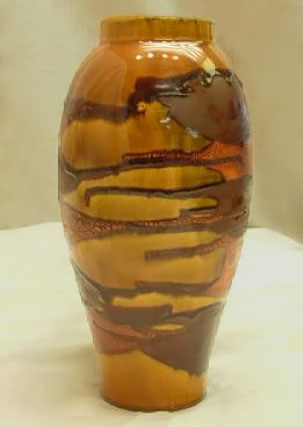 Abstract decorated vase – Haeger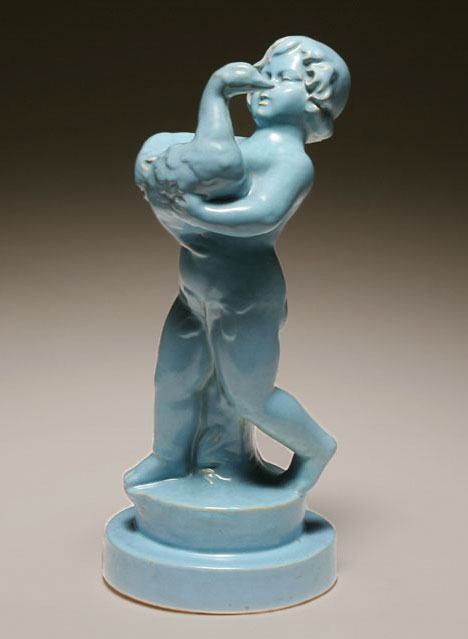 Boy carrying goose figurine – Royal Haeger
17 inches height
Designer: Eric Olsen – Green Buddha – Haeger
(  Haegernerd  flickr )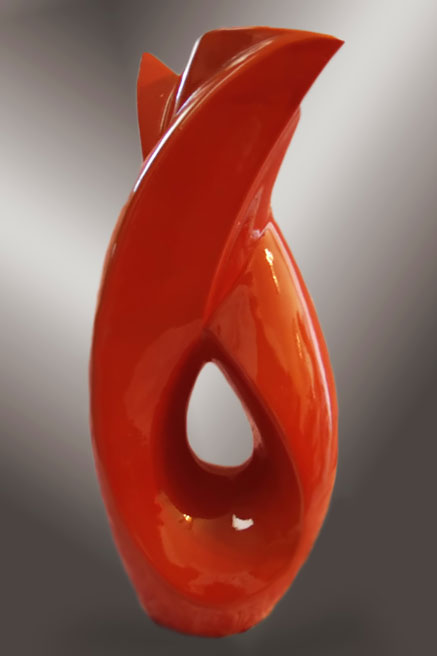 Art Deco Vase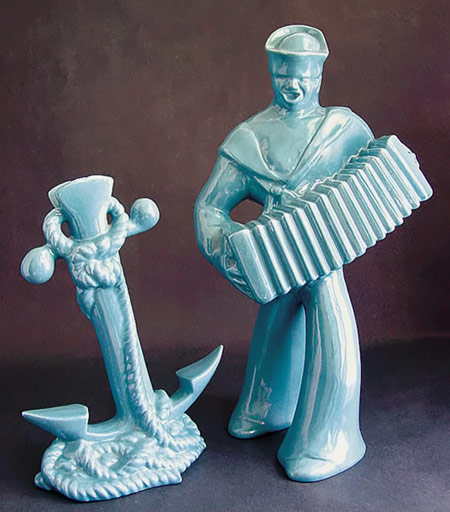 Royal Hickman – Sailor with Anchor
(  Haegernerd  flickr )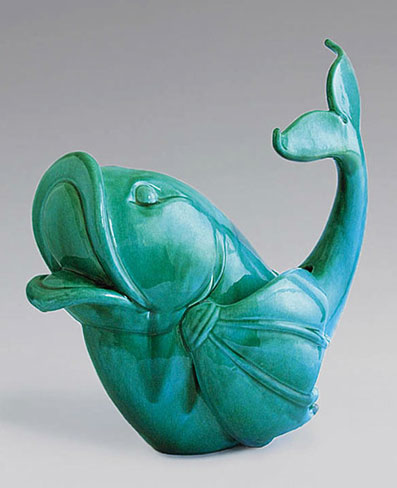 'Dolphin Planter' by Eric Olson
(  Haegernerd  flickr )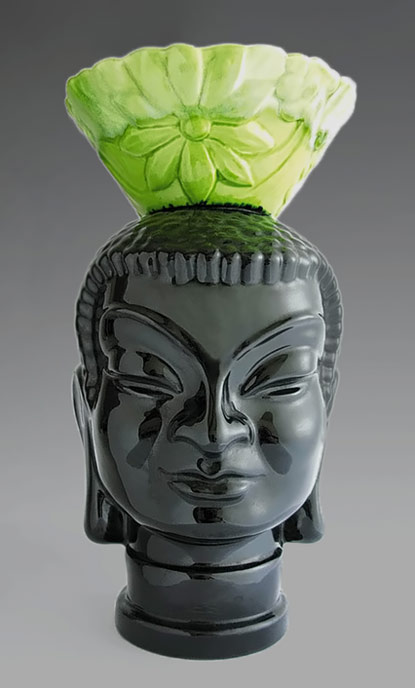 'Temple Goddess" – Eric Olsen.
(  Haegernerd  flickr )
'Thunder and Lightning', Walnut Glaze, 1954
(  Haegernerd  flickr )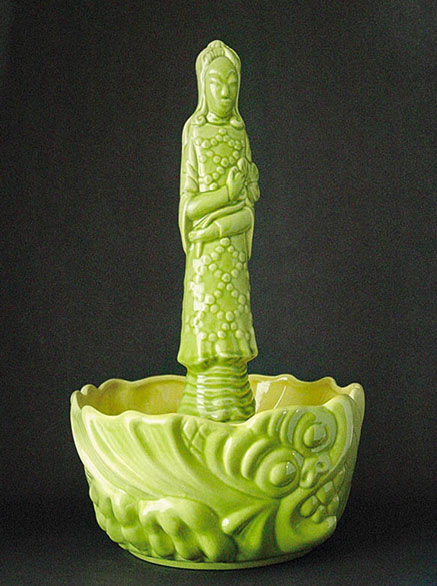 Royal Haeger 'Dragon Bowl with Jewelled Lady'
( Haegernerd – Flickr )
Green Agate Glaze Fountain
( Haegernerd – Flickr )
Vintage Royal Haeger Orange Vase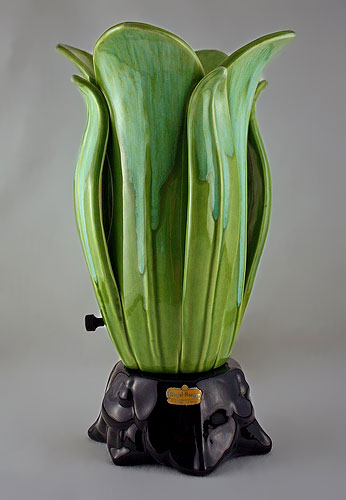 Haeger Petal Louvre Lamp
( Tinkers Moon Flickr )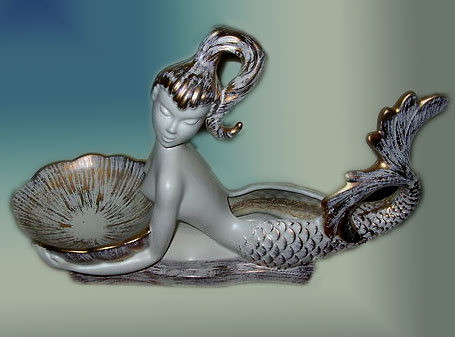 Haeger Mermaid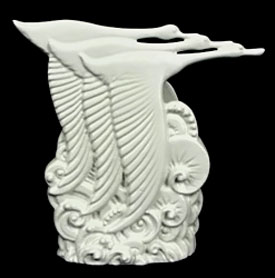 Three flying geese
( Collectics.com )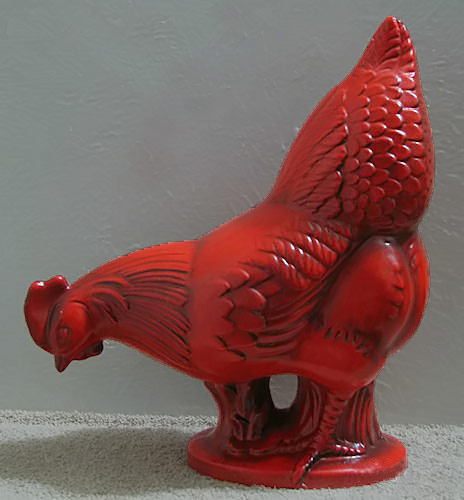 Vintage Royal Haeger Rooster
(  Haegernerd  flickr )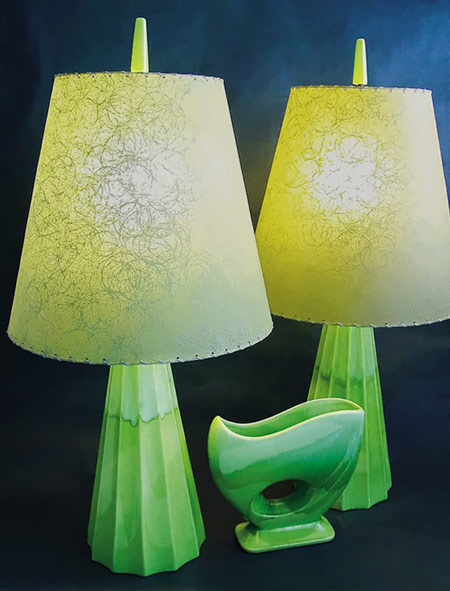 Tall Haeger Geometric Lamps with free form bowl.
( Haegernerd Flickr )
'
}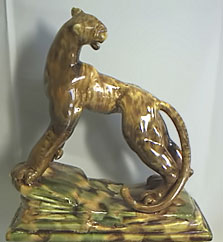 Haeger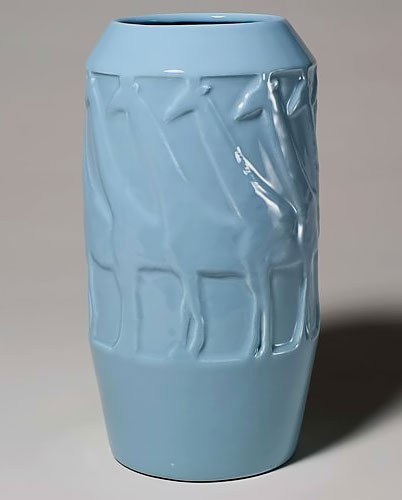 Art Deco giraffe vase – Royal Haeger
Mid-Century Modern Pottery Lamps by Royal Haeger
( RetroSympthony Etsy )
Image from haegernerd – Flickr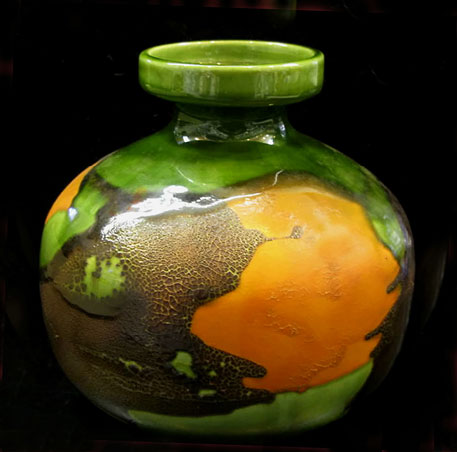 Haeger  vase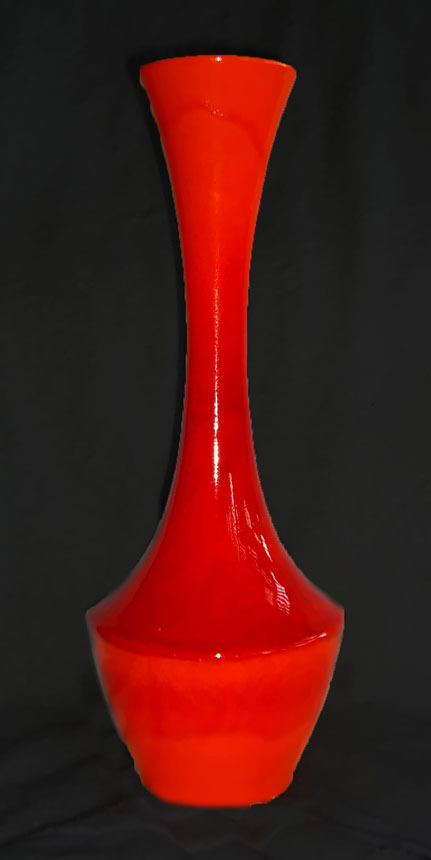 Red flared long neck vase – Haeger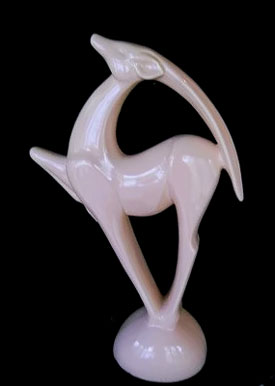 Royal Haeger Art Deco  Ceramic Antelope Gazelle Statue
 Leda and the Swan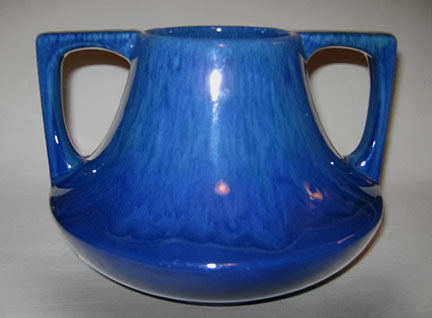 Haeger Pottery vase From the Adam and Eve collection 1914 – 1933
( Collectors Weekly )
Royal Haeger Gold Tweed Vase
Vintage Royal Haeger Peacock Vase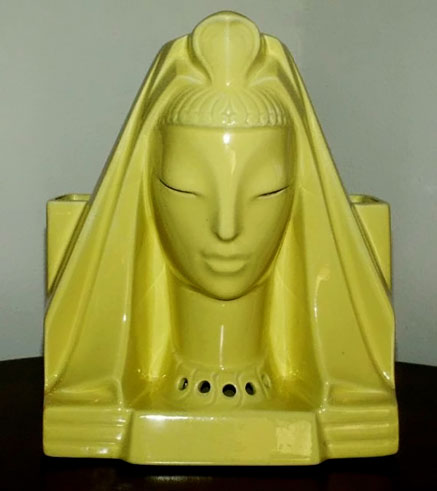 Vintage HAEGER Pottery Figural Cleopatra Isis Lamp
Black giselle – Royal Haeger
      Tall long neck orange peel vase
Royal Haeger vintage ewer
60's
Haeger jug with earth wrap glaze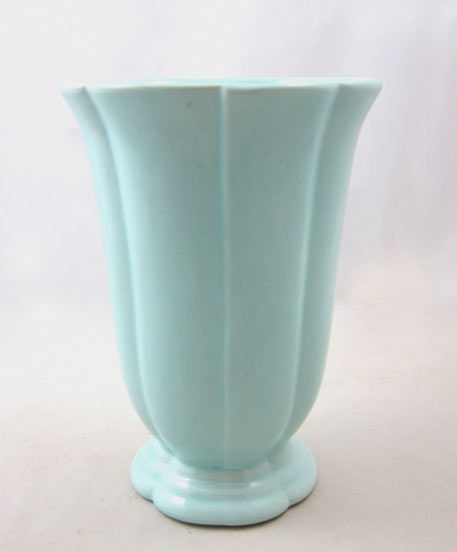 Vintage Pale Blue Vase – Haeger USA
Haeger Mid Century modern earth drip candle holder
◊♦◊
Haeger claims that their famous glazes are  frequently imitated but never successfully copied. The glaze covering the artware must be perfectly mixed and blended; hard and durable when fired, without cracks. Above all, the color must be clear and lustrous. Careful dipping assures a uniform coating of the bisque. In 2011 haeger celebrated their 140th anniversary and vowed to continue their  dedication to innovative design and quality craftsmanship.
–