Contemporary 'Bhaca' planter
Black medium Bhaca planter – Indigenus
Indigenus founder Peter van der Post, a committed design entrepreneur, decided in 1914 to create well-designed contemporary planters which would elevate architectural spaces and landscapes through collaboration with innovative designers, artists and architects in South Africa.
Set of 3 ceramic 'Bhaca' planters
'Bhaca' Small and Medium — designed by the Capetown ceramicist Andile Dyalvane
Two 'Soma' planters by Indigenus
Indigenus— 'Terra' planter – designed by Laurie Wiid van Heerden, ZA
Indigenus—'Terra' planters
The Soma collection
van Heerden's design celebrates the stone-like appearance of reinforced concrete and in various progressions the design contrasts with organic elements in wood and cork.
Pair of Soma Planters — Jumeriah Al Naseem Hotel, Dubai
Slimline Soma planter, Indigenus
Indigenus Soma Planter
Indigenus Soma Planter with cacti
Soma planters
Black Soma planters at Afrotel
Indigenus 'Steen' Planters dsigned by Stefan Antoni and Greg Truen at SAOTA
Steen planters are made from glass, and reinforced concrete, which makes for a lighter and stronger solution than regular concrete. Each design spends two days in a high quality mould and then being hand buffed, resulting in a suede-like finish. The Steen is designed as a mid point between a sculptural art object and functional planter. Stefan and Greg's design is inspired by the distinctive, jutting granite boulders found along the Cape Town coast and are effective as a stand alone planter or when grouped together. A primary consideration was that they had the appearance of attractive sculptures even before they were used as planters with plants.
Steen planters, ideal for a  rooftop garden
Indigenus 'Steen' Planters
'Terra' planters — Indigenus
'Terra'–designed by Laurie Wiid van Heerden
Oiled 'Tuber' Planters with African Iroko by Haldane Martin
'Tuber' planter design by Haldane Martin for Indigenus
O-series planters – Atelier Vierkant, Belgium
Established in 1992, Atelier Vierkant is a family business run by the Janssen Family, Annette and Willy and their two sons Ward and Dries. They have a studio in the Flanders region of Belgium and all the planters are made using moulds and are still hand carved and sculpted by a team of around 20 master craftspeople.
Atelier planters are categorised as generational planters and not just pots. The difference is these planters will last a lifetime and are not just mass-produced. Atelier Vierkant offers a range of eight clay bodies, colored in the mass with natural oxides. They offer chromatic consistency, durability and resistance to continuous exposure to uv rays, humidity and frost. There is no strong association with any particular design period which makes them an ideal element in a timeless setting. They are adaptable pieces for the home, garden, architectural settings and the business environment. Their large distinct forms, earthy tactility, organic textures and tones go beyond their functions as planters and decorative accents to become architectural elements and sculptures of art.
…
In Tomelilla, a small village in South of Sweden, Atelier Vierkant presents a new series of the 2018 'Kåseholm Collection'
'Kåseholm Collection'  new series of ceramic shapes, bowls, vessels and vases.
2018
'Kåseholm Collection' 2018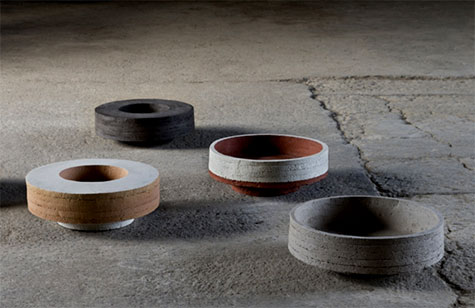 'Kåseholm Collection'
Atelier Vierkant presents Kåseholm Collection at Hall 1, Stand L36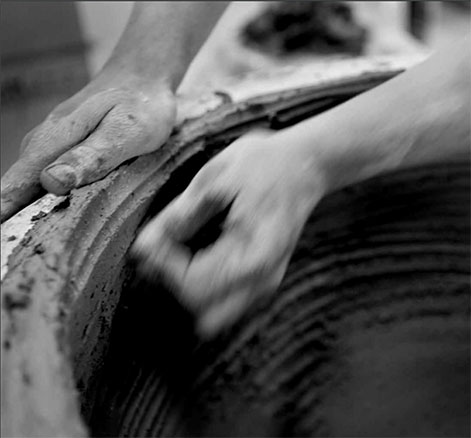 Atelier Vierkant handcrafted ceramic pots and planters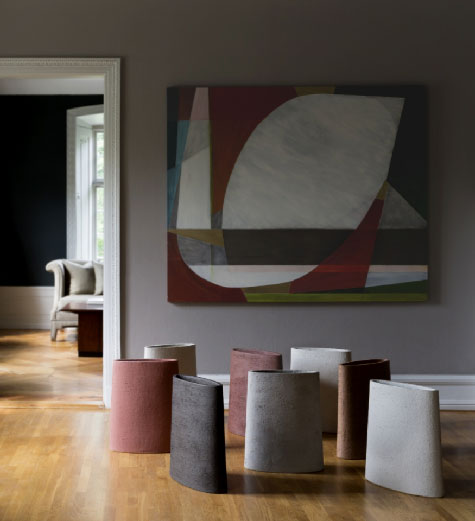 Atelier Vierkant vases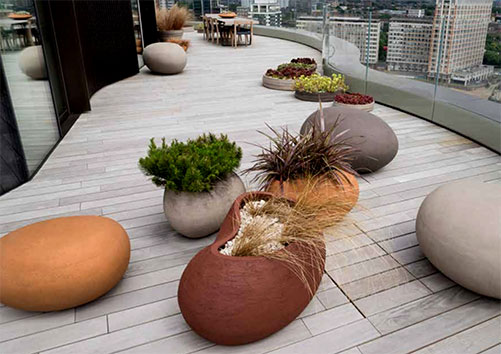 Atelier Vierkan EM ceramic biomorphic planter and ceramic K series pebble stones
Riverwalk, London–Stanton Williams Architects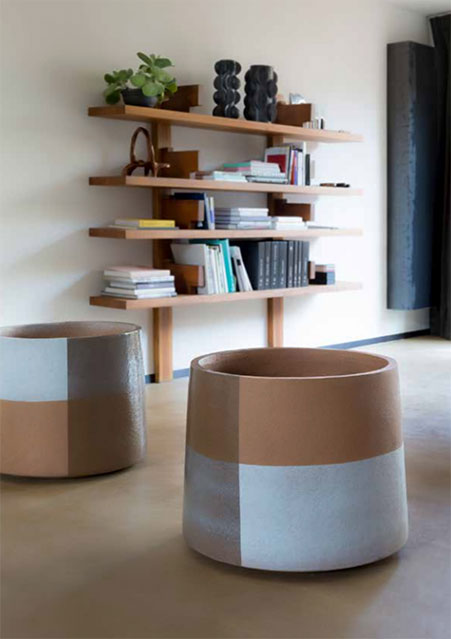 CLG series, geometric pattern
Spring 2018
Planters (AUB 130) in textured grey with old olive trees
Architectural office of Collection Privee, Cannes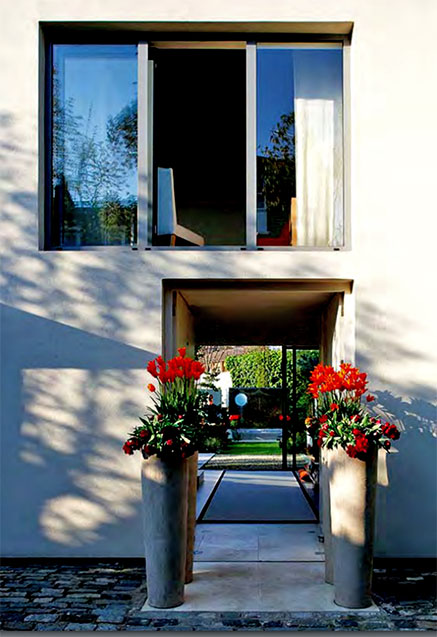 Atelier Vierkant tall slender planters
Domaine de la Coquillade –Provence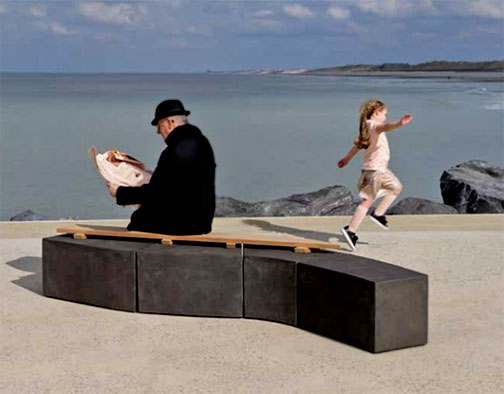 Atelier Vierkant– 'Alph Bench' design by Phillipe Allaeys — clay volumes and Iroko top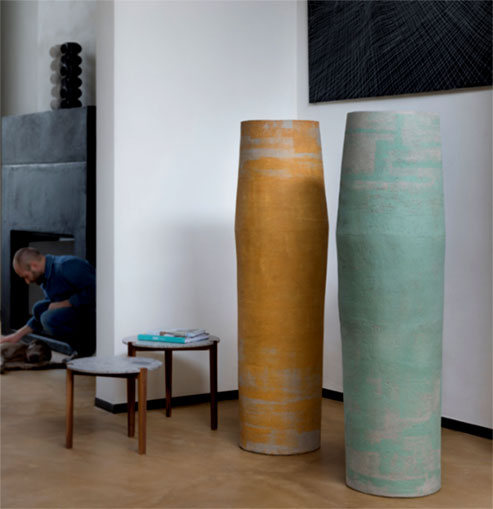 Tall AS planters – Atelier Vierkant
Atelier Vierkant AUO planters charactarized by their honeycomb texture, developed and designed in dialogue with Dutch architect Osiris Hertmann in different surface colors and glazes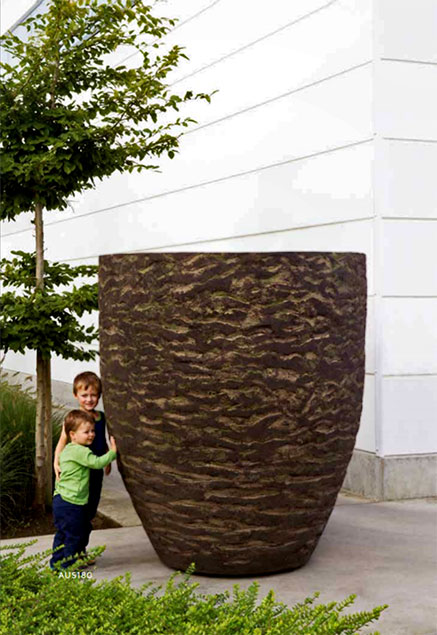 Atelier Vierkant — AUS 180 hyper textural planter
Atelier Vierkant–CLSH
39.4-inches tall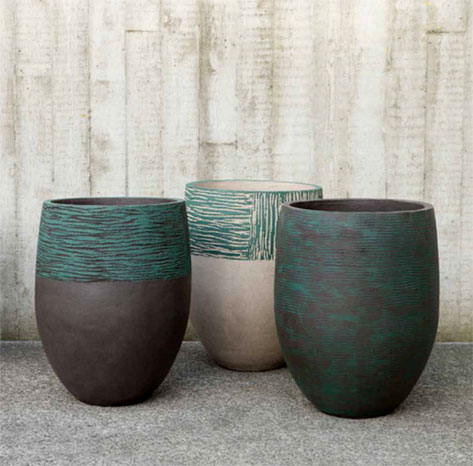 DC Series – 'Green n°9'
The top accent colour resulted from research to find a balance between moss green and marine blue using different pigments and oxides.
Atelier Vierkant 2018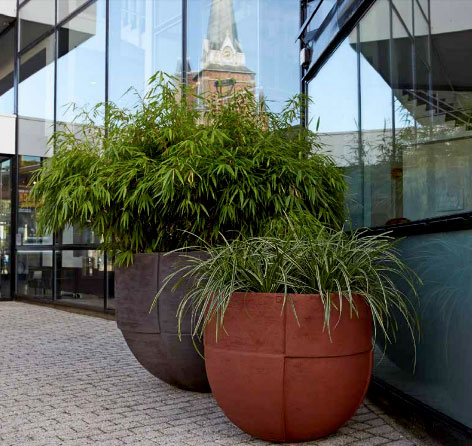 Osiris Hertman upgraded UO series in dark grey and bordeaux red colours
Restaurant Lucebert, Tilburg, NL
CLG pots in dark green and brown glazes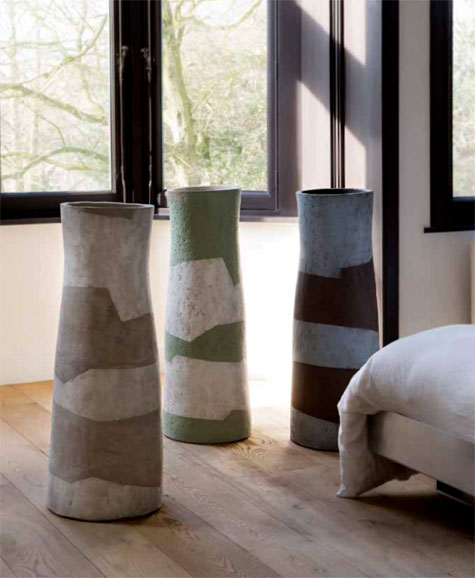 SDO series planters – Atelier Vierkant
Monumental handcrafted Atelier Vierkant planter
Atelier Vierkant huge planter 'AH Pot' with tropical foliage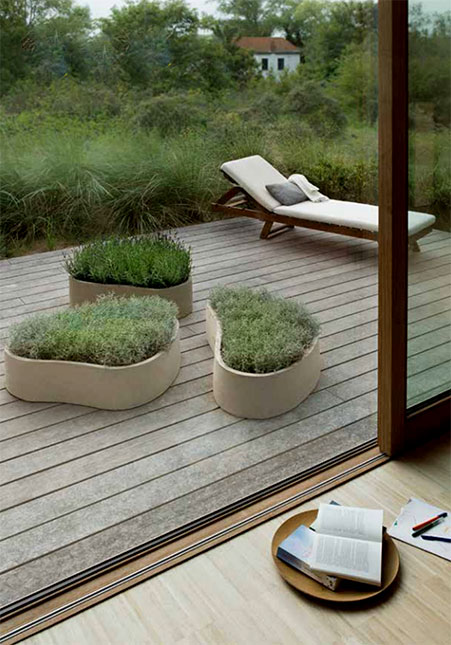 Atelier Vierkant– 'OCT series' biomorphic planters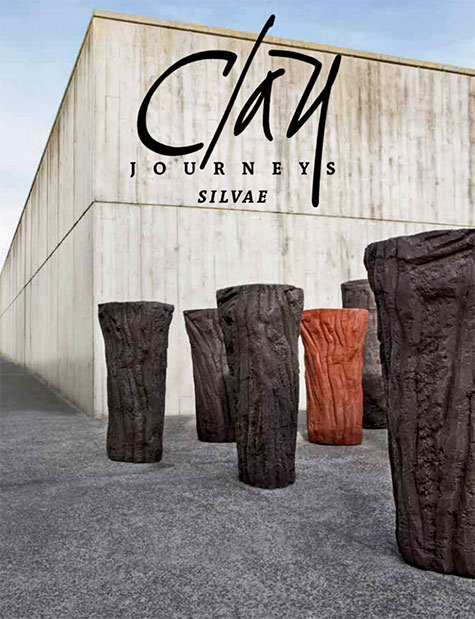 Silvae (trees) W series
Atelier Vierkant W series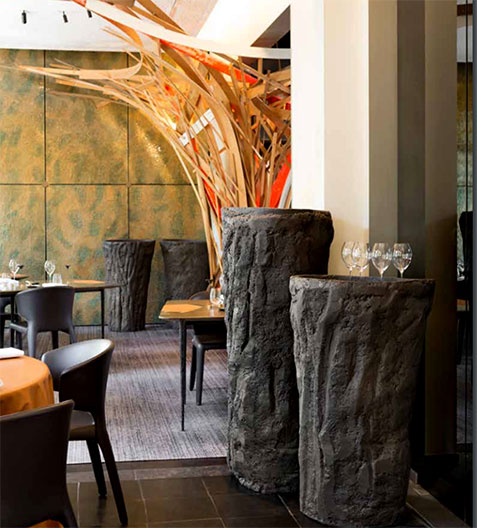 Atelier Vierkant W series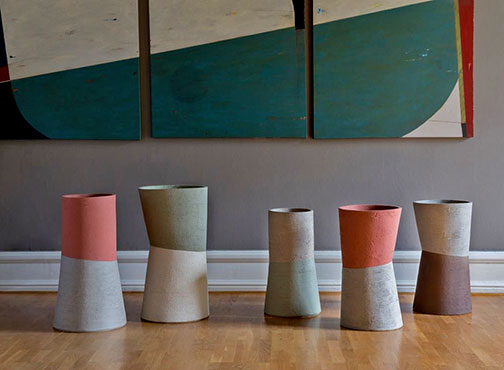 Atelier Vierkant sculptural planters, 2018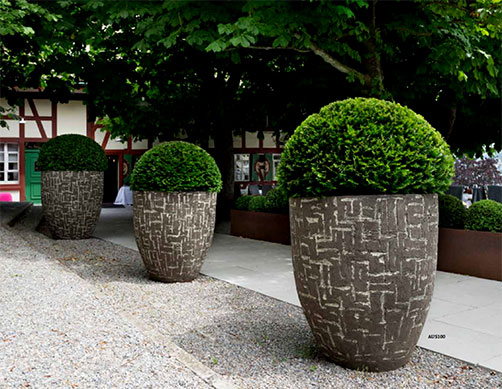 AUS 100 planters in outdoor courtyard—Atelier Vierkant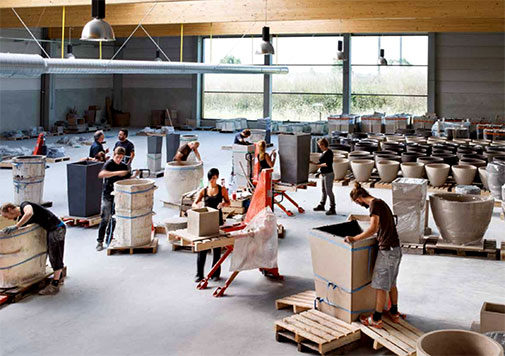 Atelier Vierkant workshop
Bart van Leuven photo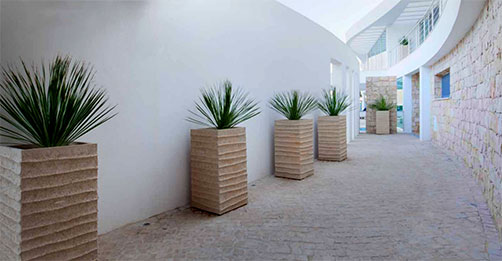 BZ series ribbed planters
55.1 inches height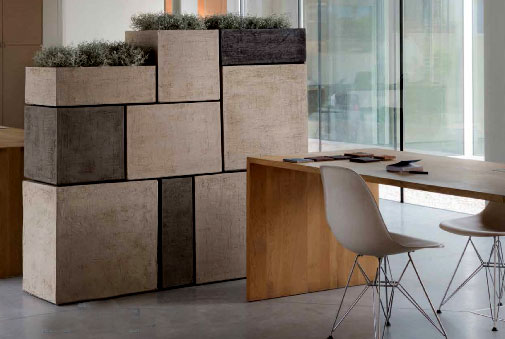 Wall Of Togetherness planter spacer (WT) – Atelier Vierkant
Brutalist W series planter – De Pastorale Restaurant
Reet, Antwerp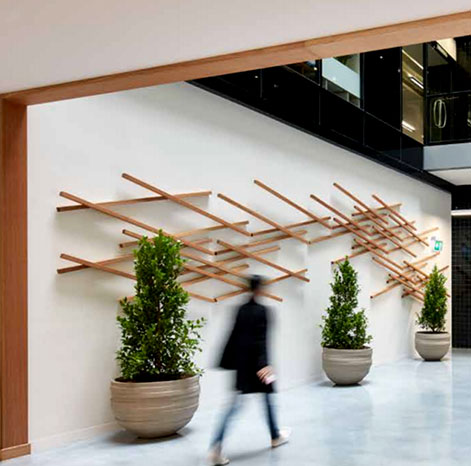 EPA Foyer-—-Melbourne–UF120 planters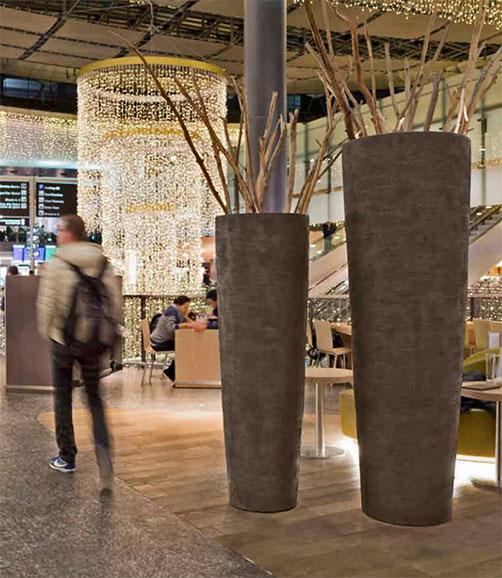 AHS 180 and AHS-220–tall planters—Zurich Airport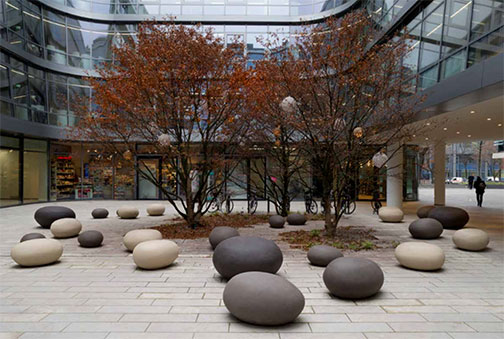 K series ceramic sculptural objects – The over-sized pebbles titled K-series, exudes a playful character while functioning as public seating.
Headquarters Siemens, 2016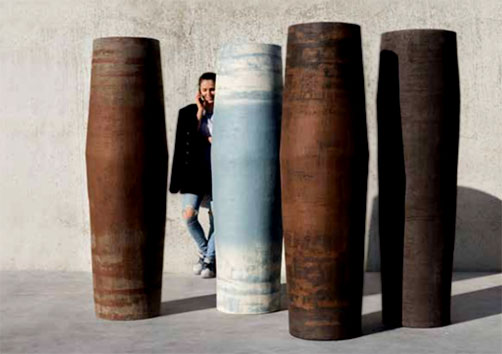 Large AS planters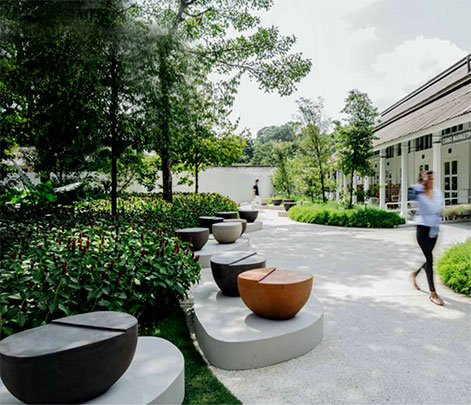 KHL series objects lining walkway – Como Dempsey
Singapore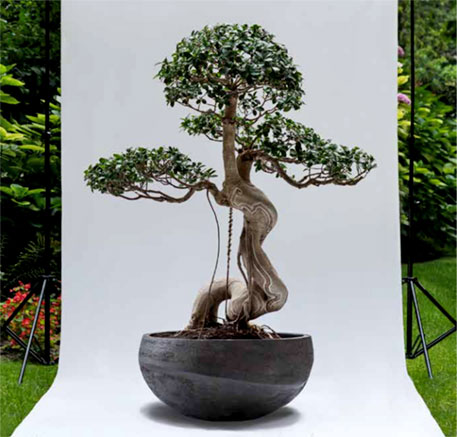 Matthieu Boulard man made bonsai with O series vessel
Nathalie Jouan photo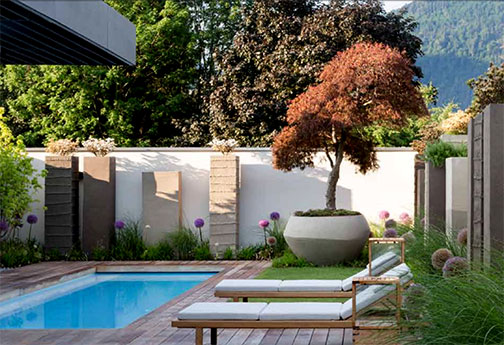 Japanese Maple with O series planter
Atelier Vierkant planters BRL 83 – contemporary Malibu Beach residence
Roof deck Atelier Vierkant planters
Charlotte Rowe Garden Design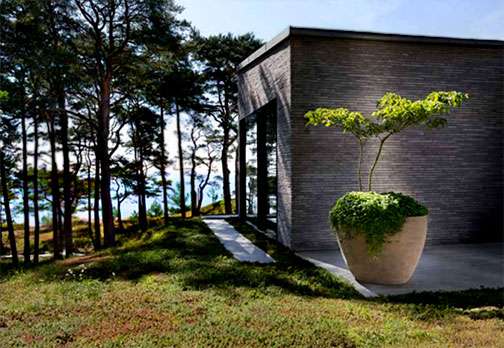 Kristianstad private residence— A80 pot
Bart Van Leuven photo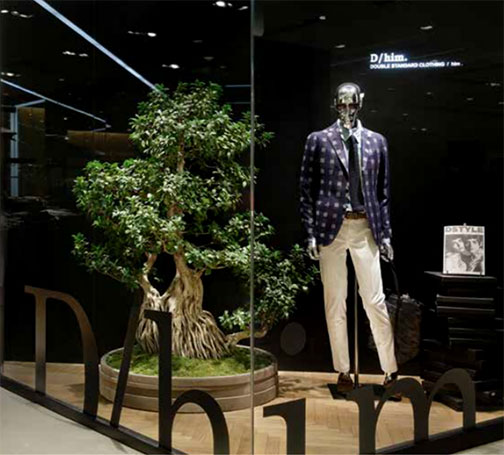 Large old Bonsai in UFS pot – D/him store, Japan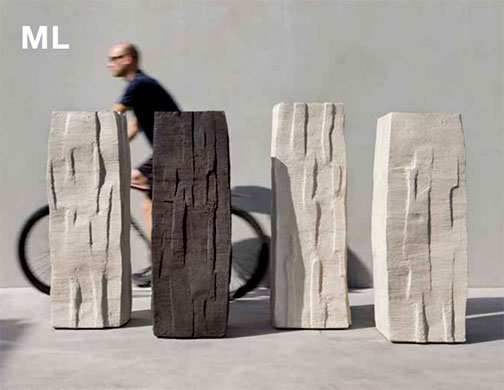 Relief texture ceramic ML planters – Atelier Vierkant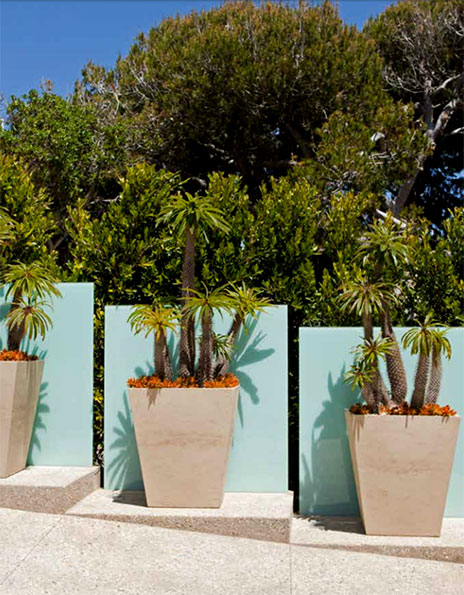 Mark Beall & Associates – geometrical planters (RZ 208) –Malibu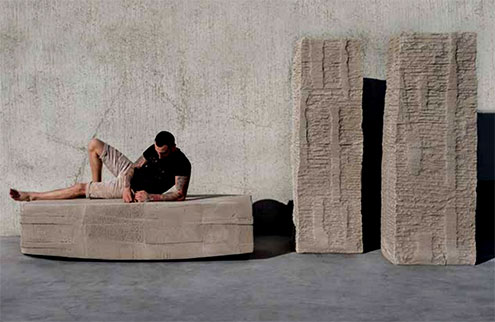 MLH ceramic bench – Atelier Vierkant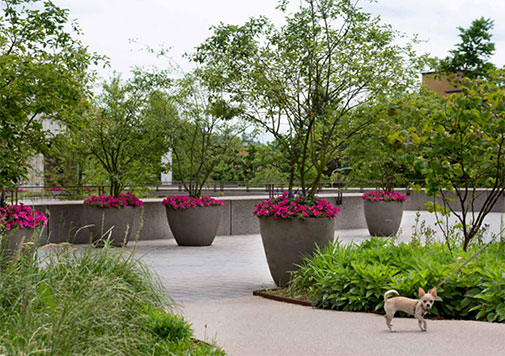 'A' series pots, Unterägeri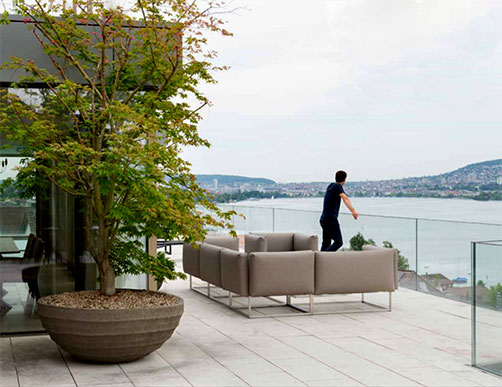 UZ planter bowl—Lake Zurich—Berger architects
Planter assortment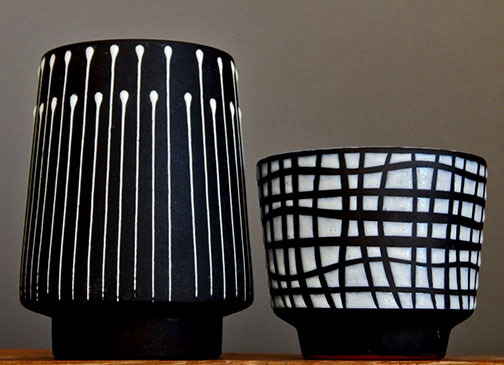 MAREI Keramik Planter
60-70's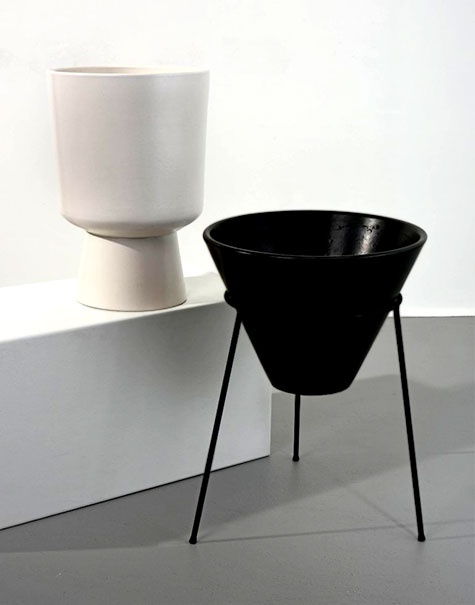 Malcolm Leland ceramic white Chalice Planter (10 inches H) and black conical vessel, Architectural Pottery,
1960's
Rachel Bullock and Molly Purnell of Laun  —  'Confetti Planter'
2018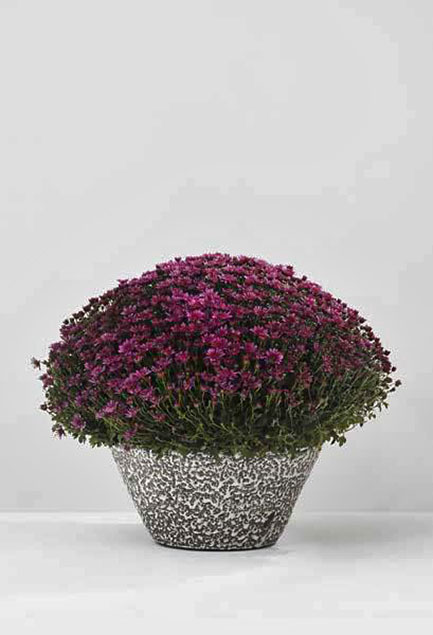 Large circular planter,  mottled texture – Lucie Rie
1955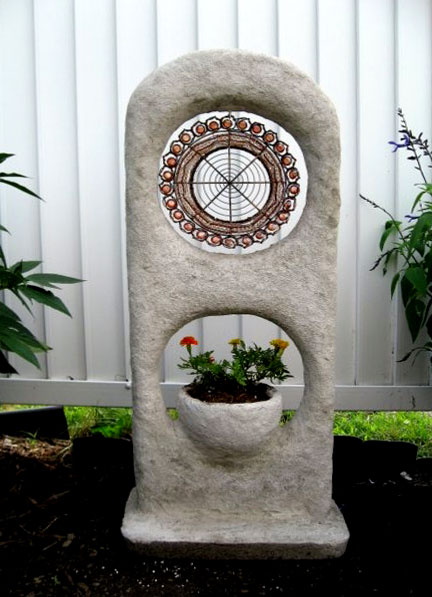 Hypertufa Planter with portal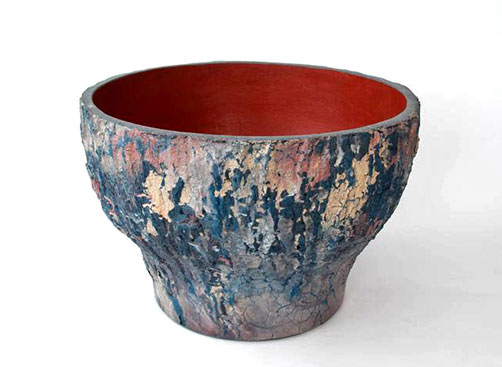 Handmade Large Concrete Planter in Oracle Pattern, Organic Modern–Concrete Cat–2015
1stDibs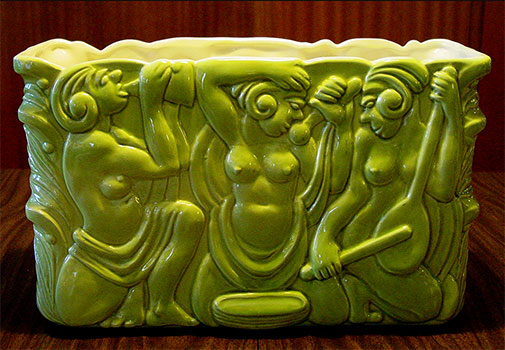 Haeger Late 40's planter
Haegernerd flickr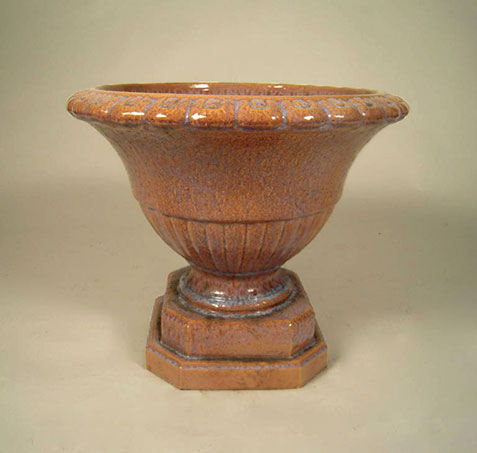 English Art Pottery Planter Attributed to Shaws of Darwen
21 inches diameter  – 1st Dibs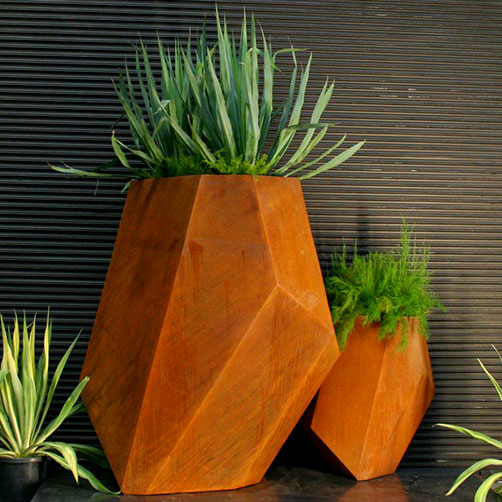 Corten steel Shard planters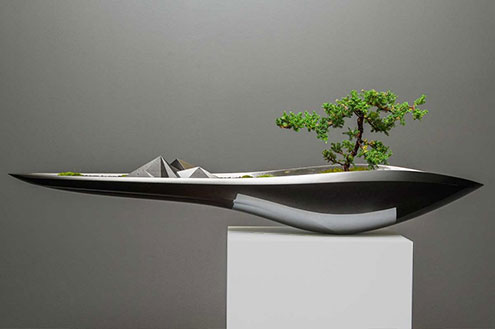 Kasokudo Bonsai Planter
Classical Roman Style Terracotta Urn/planter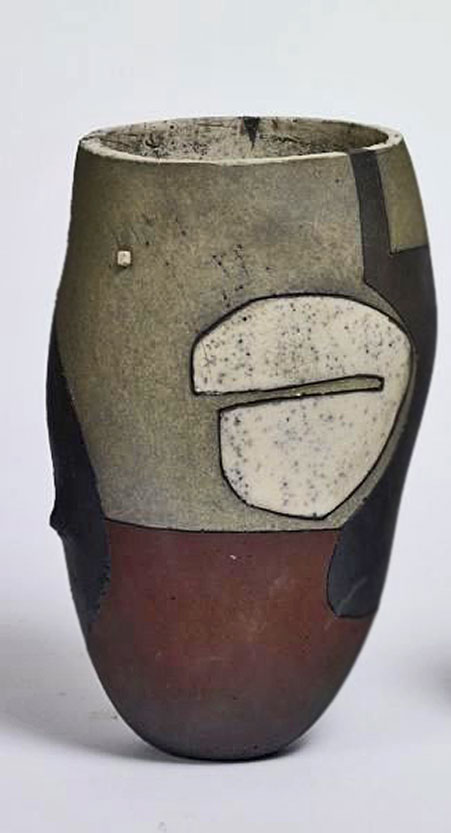 Stunning French floor vessel/planter with skewed contour and abstract motif – Daphne Corregan
1954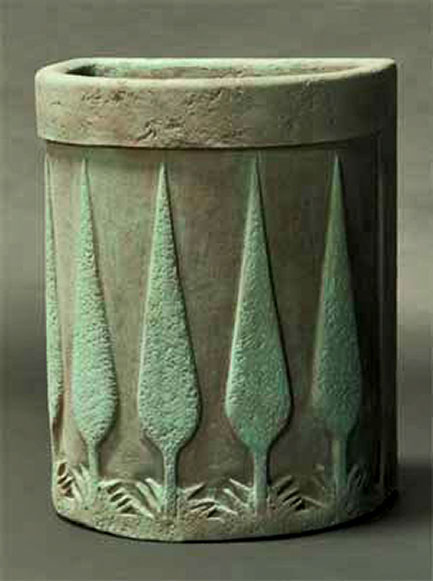 Green Arbor Wall Planter  —  Reseda Pottery
41 x 32 inches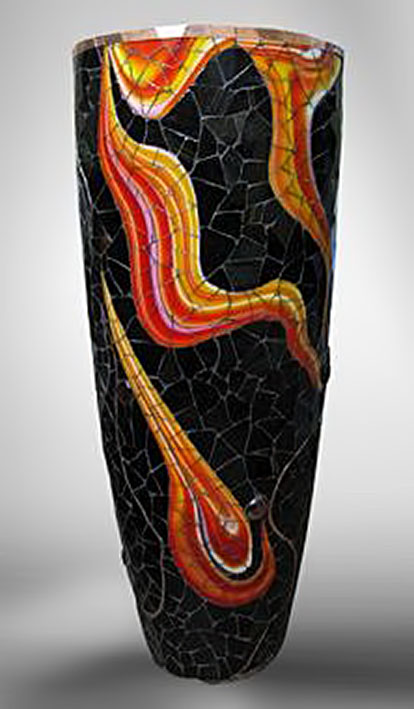 Black mosaic planter with flame decoration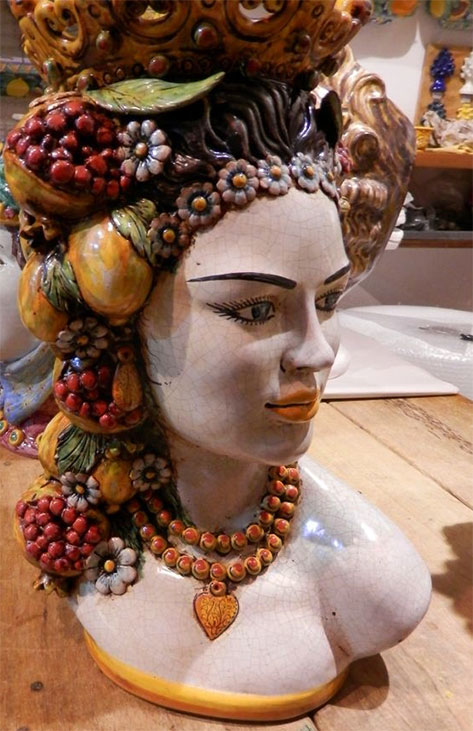 Sicilian ceramic "Moor's head" planter from Caltagirone
Black succulents planters with slanting profile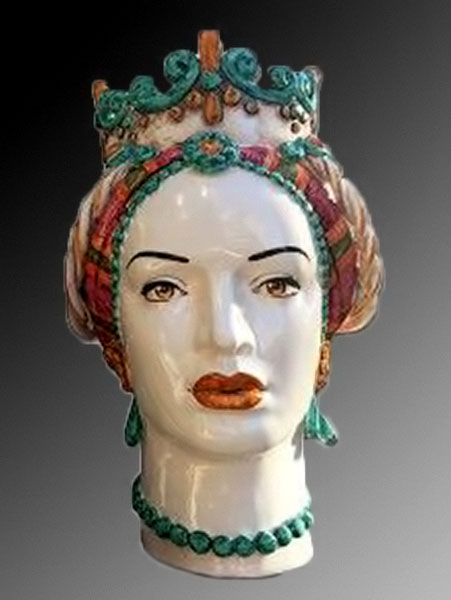 Sicilian ceramic Lady head planter vase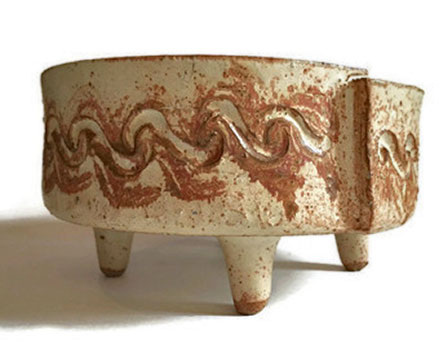 Mid Century Footed Pottery Bowl Bohemian Southwest Meets Retro Brutalist Bowl, Rustic Planter
Made in Japan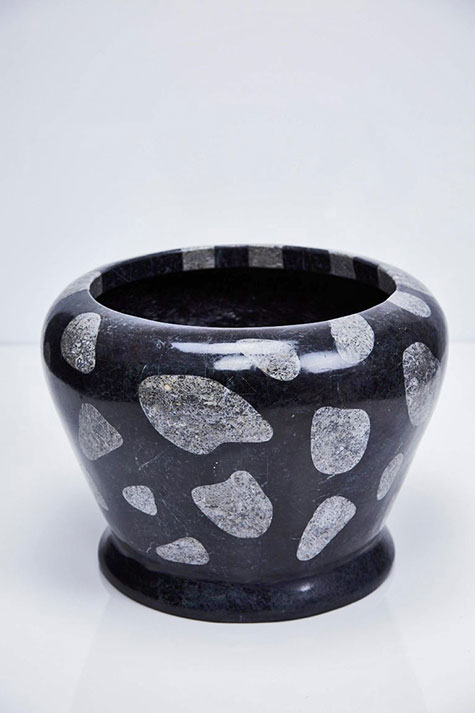 Marquis Collection of Beverly Hills (Designer) – 'Giraffe Planter' in Tessellated Black and Gray Cantor Stone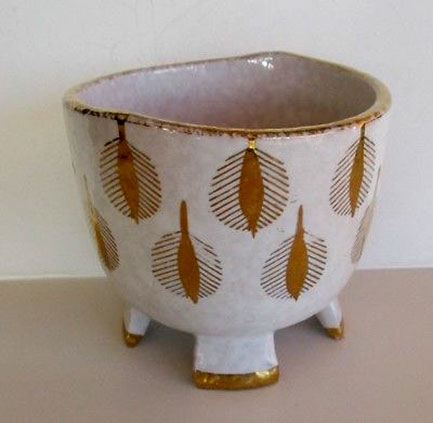 Italian ceramic tri leg planter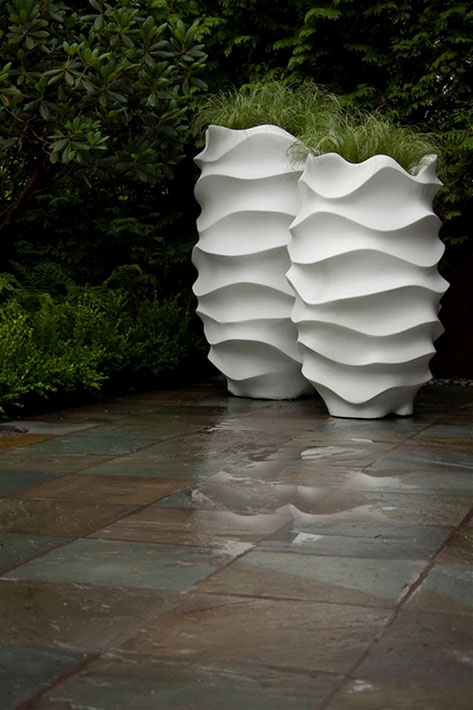 Two ontemporary wavy relief ceramic planters
Stoneware Garden Planter
70's–STUDIO 111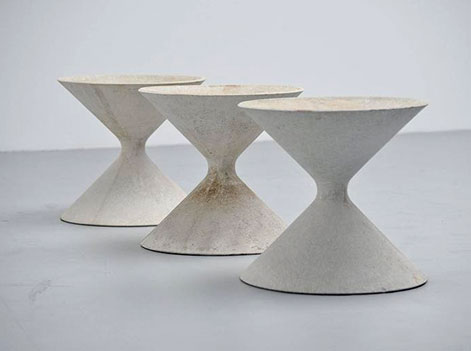 Willy Guhl Anton Bee Diabolo Planters, Switzerland, 1950
Cellulose infused fiber cement–24inches Height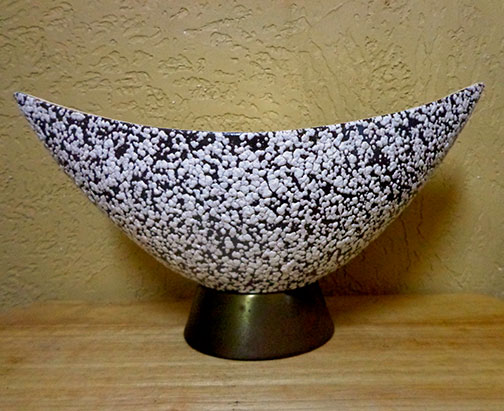 Royal Haeger  ceramic planter with  Brass foot and chocolate and white Splatter
Postmodern Tessellated Stone  'Et Cetera' Planter, 1990's
–