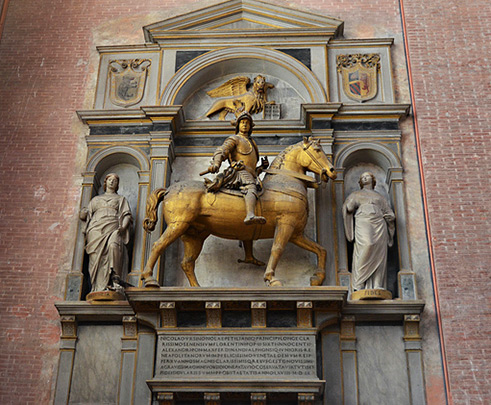 Tomb with an equestrian statue of condottiero Nicolo Orsini-(1442-1510)-Captain General of Venice, San Zanipolo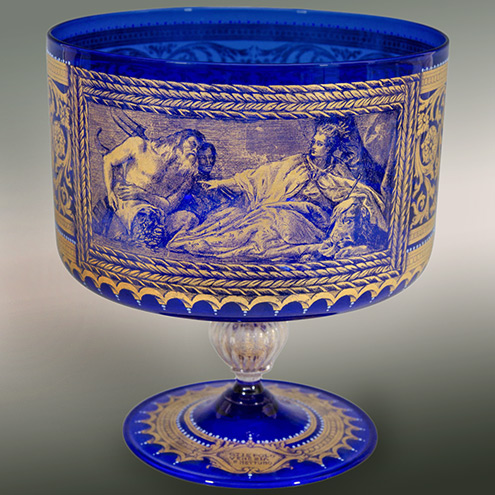 Blue and gold Venetian Murano Glass Compote –  Scene of Neptune and Venice

Murano nude sculpture by Stefano Toso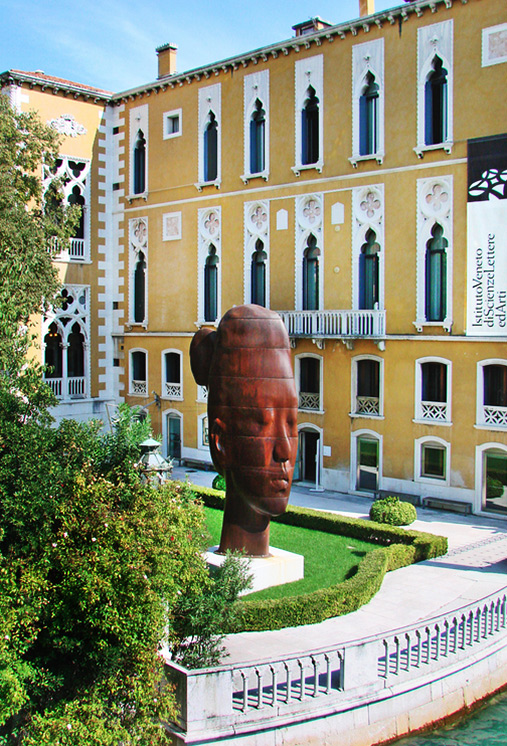 Jaume Plensa- Venice Biennale
Flickr–Rui Rui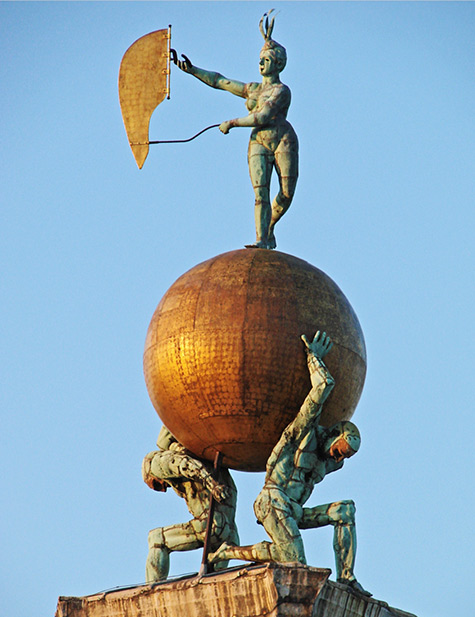 La Palla dOro Sculpture atop the Dogana building in Venice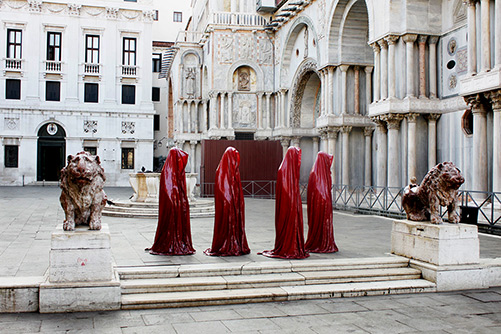 Manfred Kielnhofer- Guardians Of Time
Venice Biennale 2013
Sculpture by Sculpture by Khaled Zaki  © Khaled ZakiVenice Biennale's Encyclopaedic Palace  © Khaled Zaki
Venice Biennale's Encyclopaedic Palace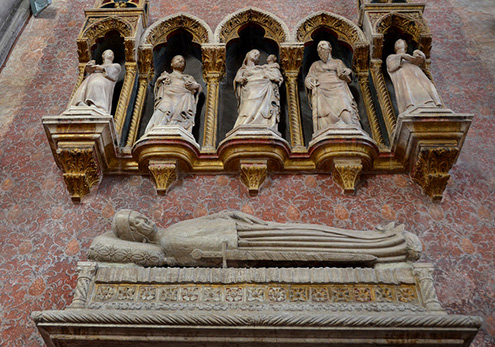 San Zanipolo, medieval tomb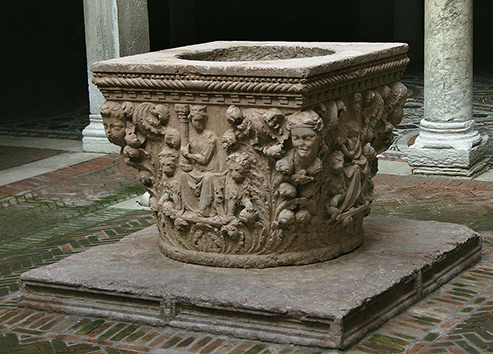 Well in the courtyard of the Ca'-D'Oro. The Ca' d'Oro (House of Gold), which is situated on the Grand Canal, is one of the oldest palaces in Venice. It was built in the early 15th century.
Photo Nino Barbieri – wikimedia
Pala d'Oro, centro—Christus Pantocrator & four Evangelists, Venice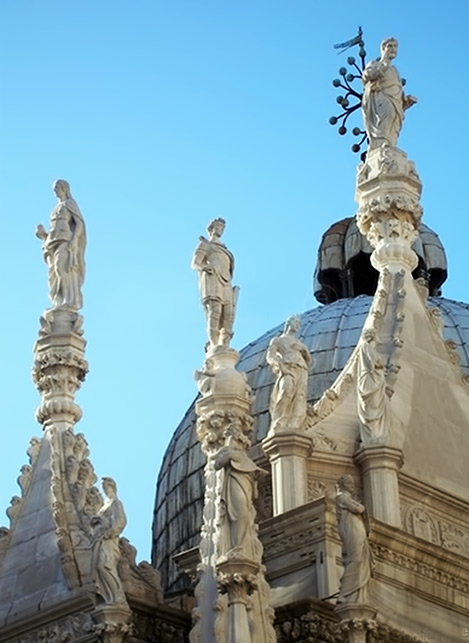 Doges palace, venice
Basilica di San Marco, north facade, Venice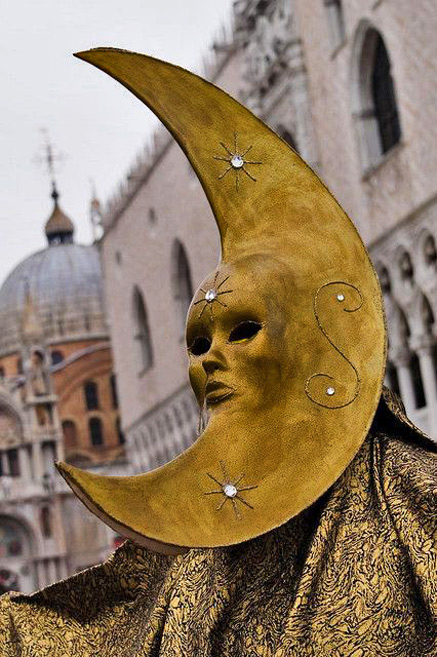 Venetian Crescent Moon mask
Glazed terracotta figurines – Otello Rosa — San Polo, Venice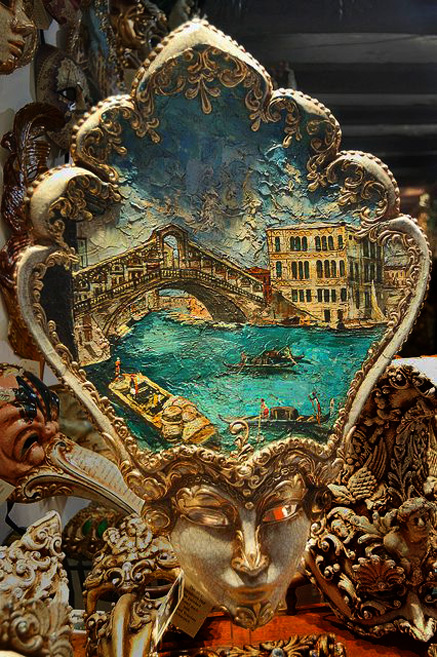 Venetian mask with canal scene
Venetian art glass blackamore figural candleholder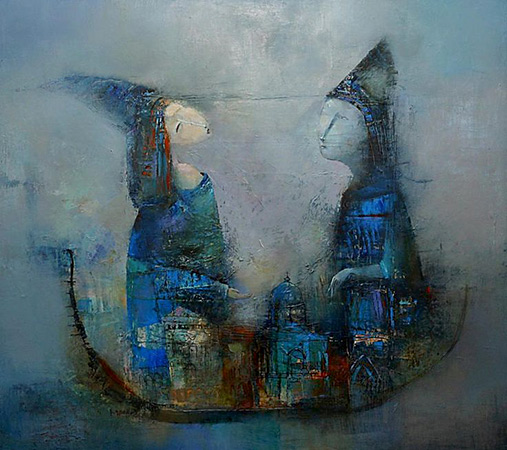 'Venice Samarkanda dream' – Victor Panchenko  
Gallartroma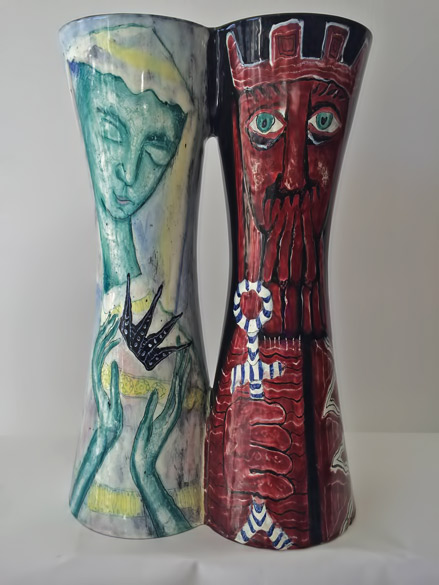 Conjoined vases – San Polo, Venice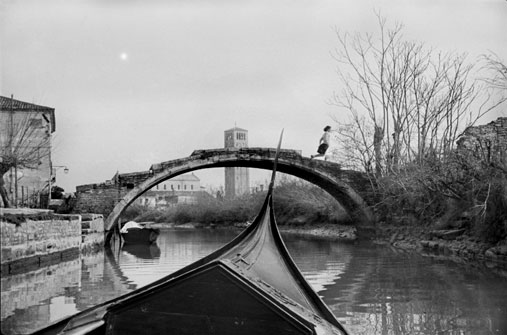 Boat on Venetian Canal  –  Henri Cartier Bresson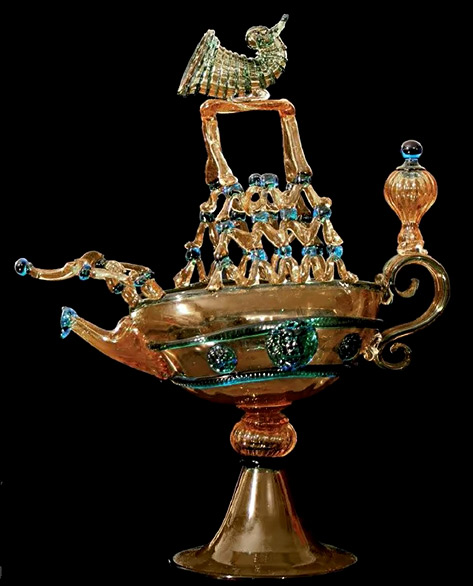 Venetian water jug
Mid Century cat sculpture – San Polo
1950's
Matching pair of Blackamoor's with Shell Trays
Vase with abstract motif – San Polo
Carnevale Di Venezia
The famous Carnevale Di Venezia has a traditon that dates back over a thousand years to 1094 where carnivale festivities as public entertainment in the days leading up to Lent were decreed by the Government of the Doge Vitale Falier. The carnivale lasted for over a month up to Ash Wedensday and the Venetians celebrated wearing masks and colourful costumes. The beginning of the carnivale starts with special traditional celebrations such as the warrior dance of the " Morescoa" and the "Svolo del Turco " ( flight of the Turk ), which is a dangerous stunt. Carnival represents a sort of  " time out of time " in which fortunes are reversed: the poor become rich, the powerless become powerful. Social customs are overturned; women aggressively pursue men, for example. During the time of Carnevale, it's important to remain anonymous, so when "real time" returns, it returns to exactly the same place.
Venice Carnivale
Red carnivale costume
kuprat on Flickr
Venice Museo Storico Navale. Bucentaur
"This lavishly decorated boat with the Goddess Libra ( who is ruled by Venus), was used every year on Ascension Day up to 1798 to take the doge out to the Adriatic Sea to perform the 'Marriage of the Sea' – a ceremony that symbolically wedded Venice to the sea every year on the 'Festa della Sensa'
1331
Carnivale mask – Venice
Venice carnival costume- minube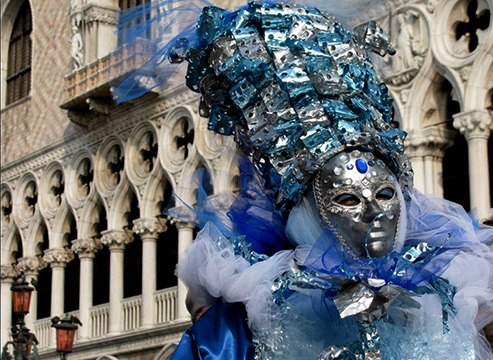 Venice Carnival on canal
Susanna – minube
Carnival of Venice and the four Tetrarchs
Susanna – minube
Carnival of Venice–Maria Cabrera Lozano – minube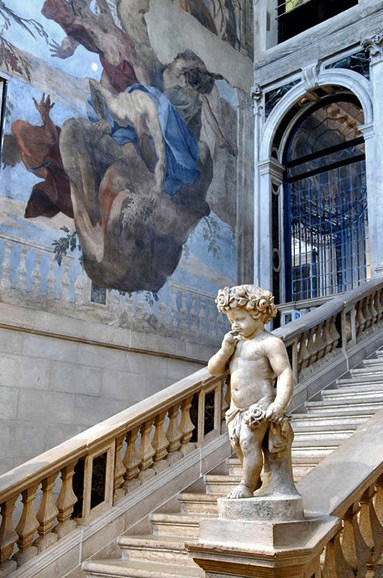 Staircase at Ca Segredo Hotel, Venice.
Venice gothic architeture
'Svolo del Turco'
"The Flight of the Angel" from the tower of St Mark's Campanile Bianca Brandolini D'Adda
( www.ilreporter.com )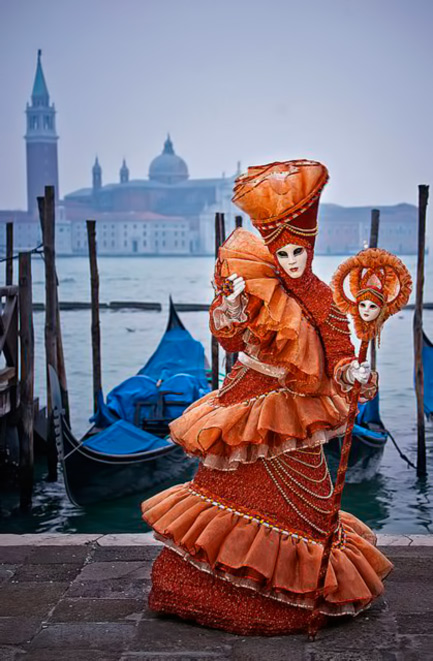 Carnival in Venice, Veneto, Italia.
pedro lastr – flickr, 2012
Venice Italy carnivale
( alessandro 1948 – flickr )
Sources cited : http://www.venicethefuture.com
–