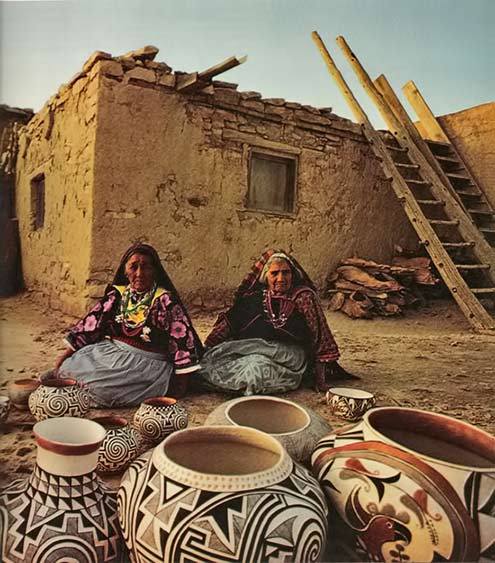 Navajo Native American Indian pottery wares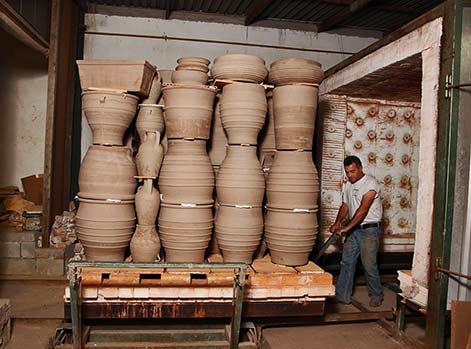 A busy morning on the wheel – Cretan Terracotta Pottery
Pottery simplicity manifested
The basic pottery form, created on a spinning wheel, is a statement of simplicity. The imminent curved lines, that take shape by the manipulation of a clay mass in motion, reacting to a centrifugal force, creates a graceful and balanced dynamic. The union of a malleable substance with a primary force of nature, being transmuted to a solid form with fire, is one of the purest primordial combinations, manifesting a subtle reassurance of the elements. Maybe that's why simple pottery objects hold such an eternal appeal. Variations of the wheel thrown forms serve as a constant reminder of the survival and sustenance of mankind and the endurance and consistency of this ancient art.
Leonardo da Vinci claimed that "simplicity is the ultimate sophistication." Christian Dior also recognized its value through the refinement of his designs and realizing that simplicity is from where true elegance must come. Computer science pioneer Edsger Wybe Dijkstra claimed '"Simplicity is a great virtue but it requires hard work to achieve and education to appreciate it. And to make matters worse: complexity sells better." The challenge is to maximize the style while keeping superfluous detail to a minimum. The Mingei potters of Japan were mindful of mastering an aesthetic of simplicity, utility and timeless beauty. This refined ideal is still evident today and has had a pervasive influence globally on many contemporary ceramics.
A potter generally begins with a form of simple elegance, which I believe contributes to the unfolding of its design, then adds more detail if needed, whether it be further glazing, hand painting, carving or incision. Furthermore, instinct, restraint and choice of materials all contribute to the captivating permutations that are possible.. The pottery pieces here all highlight the depth and breadth of design and innovative simplicity in the ongoing evolution of the clay arts.
Tonala Mexican folk art tri-legged bowl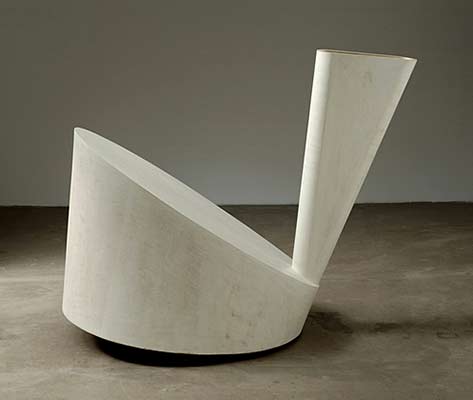 'Verge' – Martin Puryear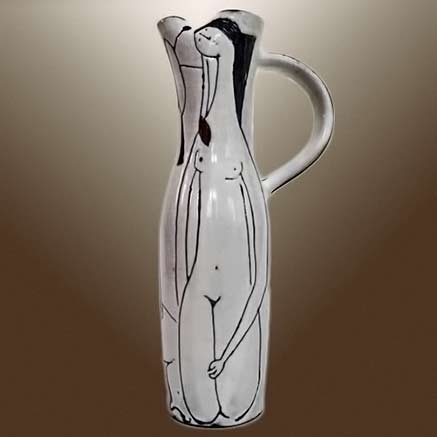 Jacques  Innocenti ceramic pichet, Vallauris
Gallerie Riveria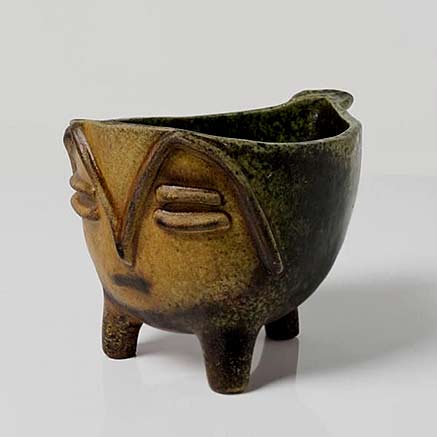 Accolay tri legged ceramic planter, France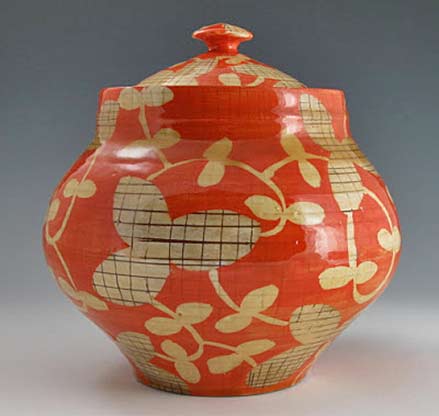 Adero Willard lidded jar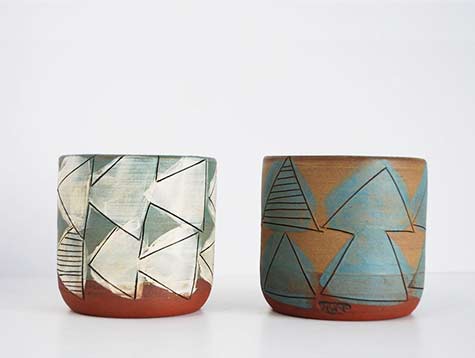 Jess Carter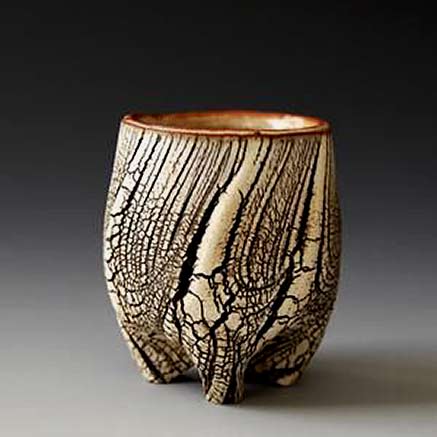 Akira Satake sake cup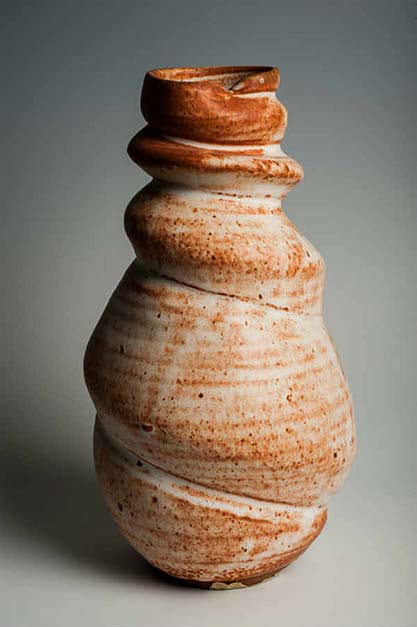 Bob Deane – spiral ribbed vase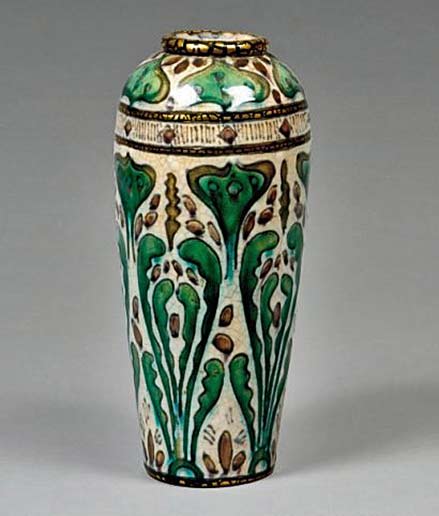 Andre Metthey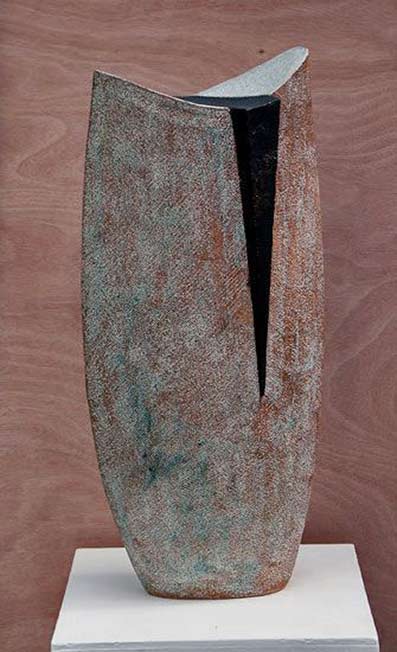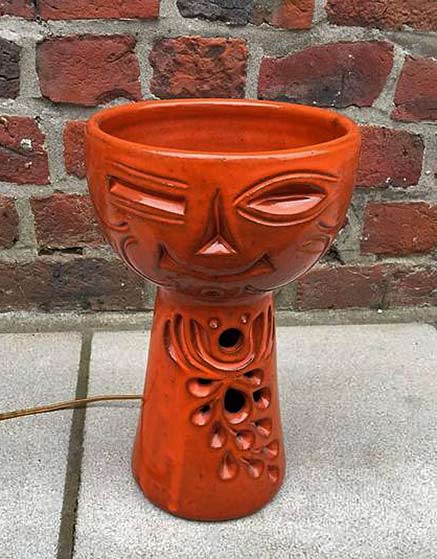 Boleslaw Danikowski,  Red ceramic table lamp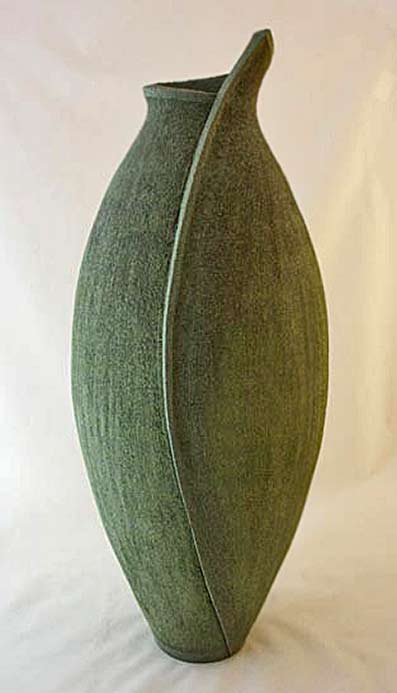 Ceramic Shell 1 vase – Kay Stratford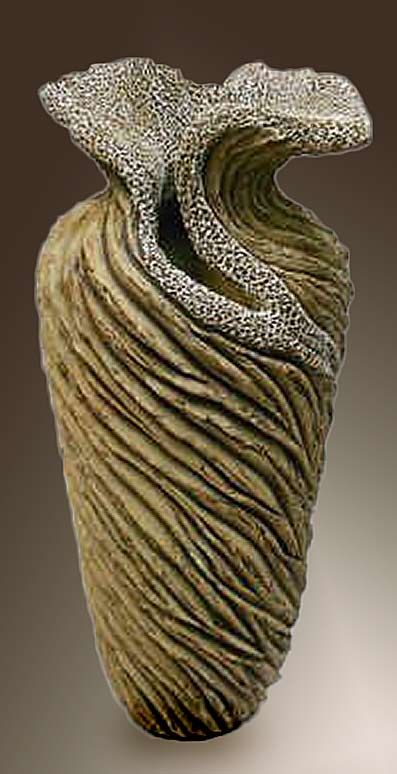 'Stone Pool'  by Anne Goldman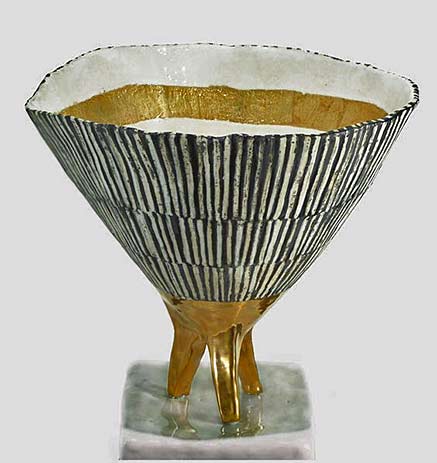 Flared porcelain  cup — Brenda Holzke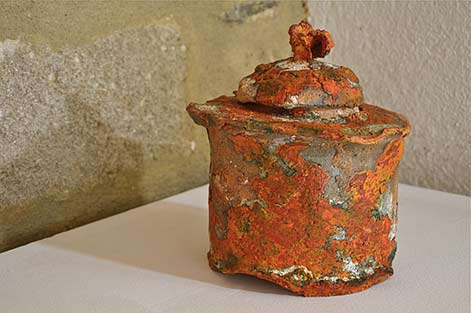 Caroline Chevalier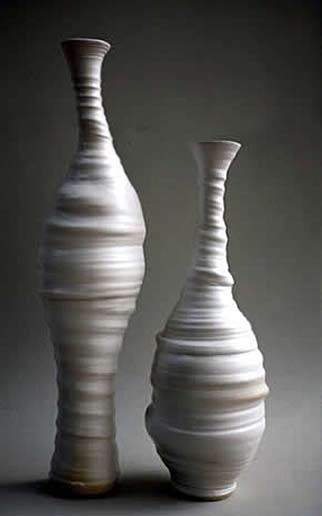 Penelope Withers ribbed asymmetrical ceramic bottles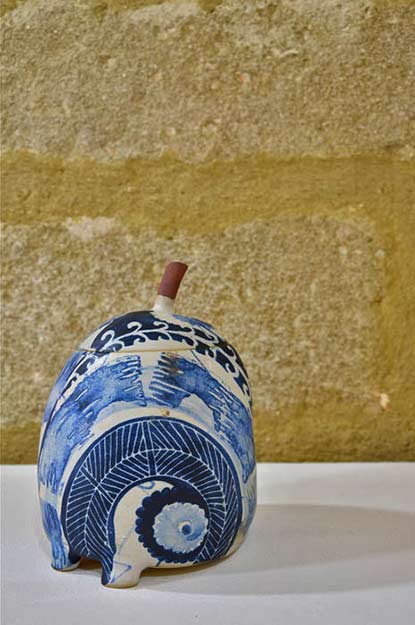 Chantal Césure – blue on white lidded jar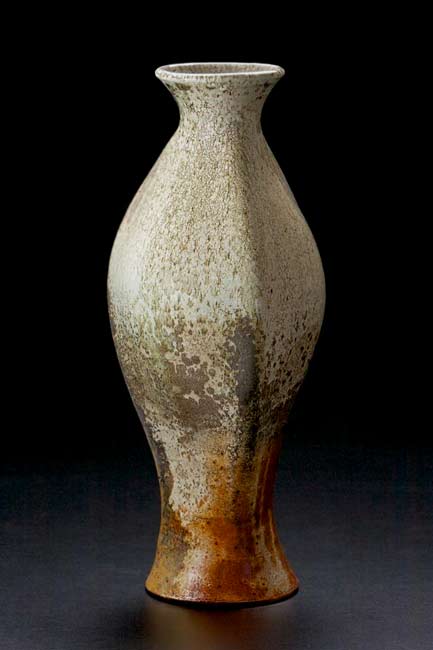 Baluster vase – Chris Luther
Seagrove Potters of Historic Busbee Rd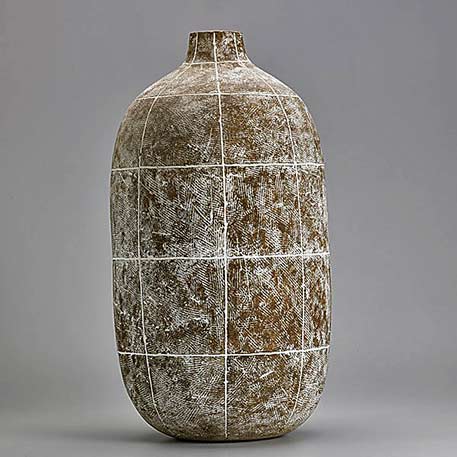 "Toltec"  –  Claude Conover tall Mid Century ceramic vessel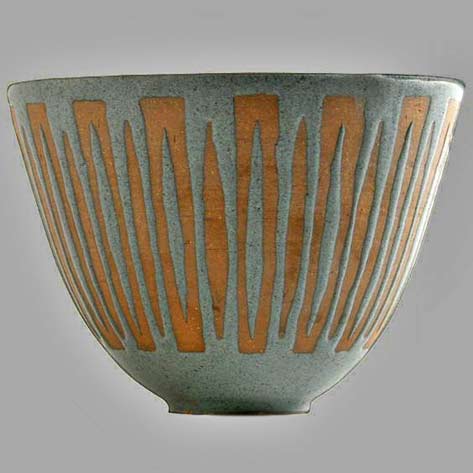 Clyde Burt ceramic bowl with latex resist design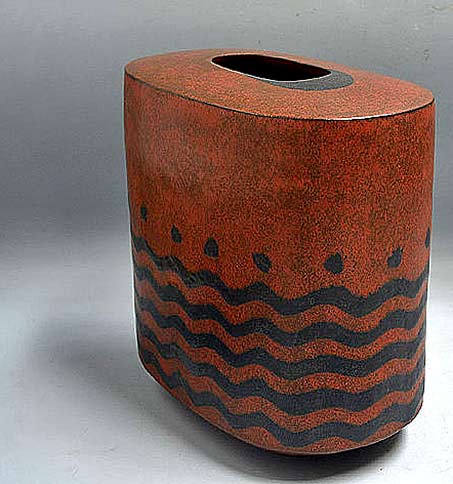 Morino Taimei, Japan
Large bottle vase – David Frith, UK
13 inches height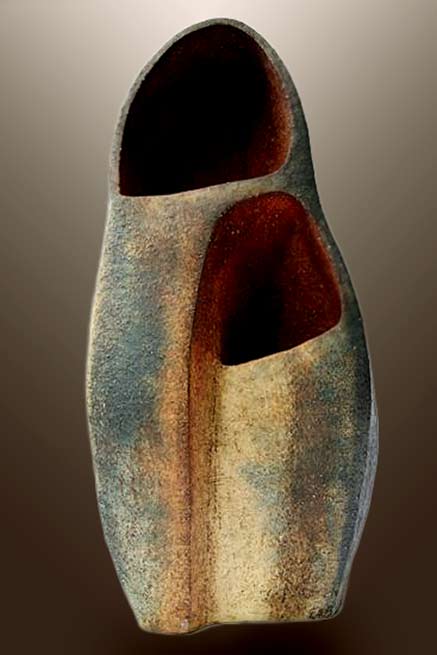 Diny Timmers ceramic sculptural vessel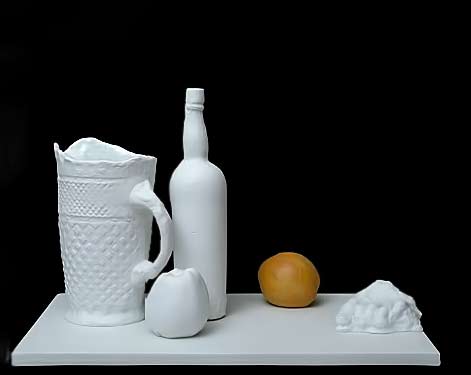 'Classic Still Life' – George Segal
1990
Museum of Arts and Design, NY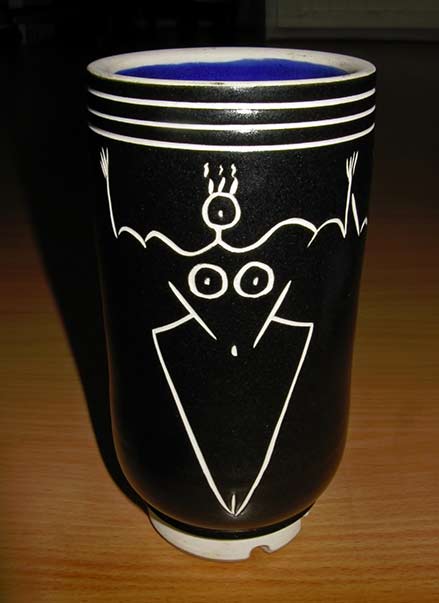 Eileen Goldenberg Ceramic Sgraffito vase, tumbler
San Francisco
Emile Jacques Ruhlmann Art Deco  vase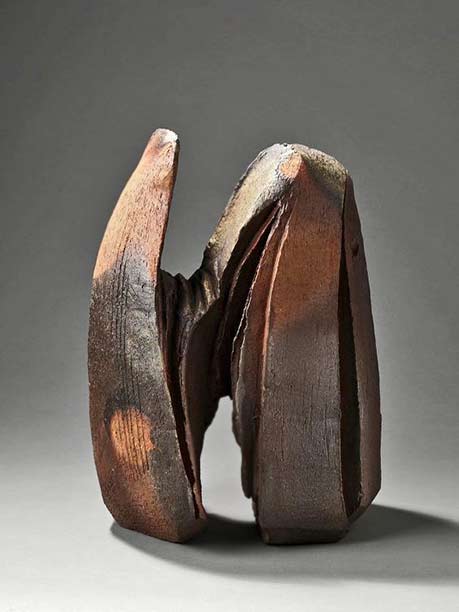 Eric Astoul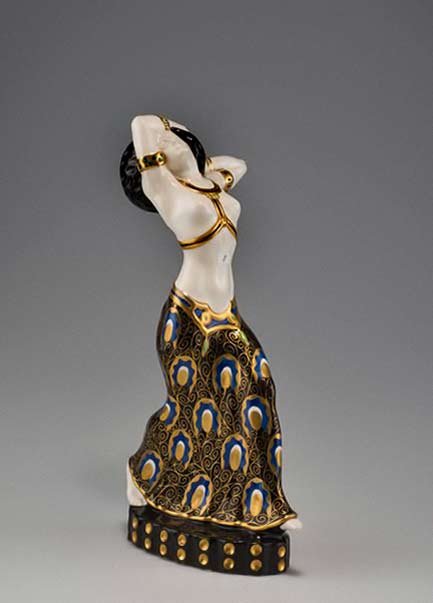 Ernst Wahliss, Wien & Turn Teplitz ceramic dancer figurine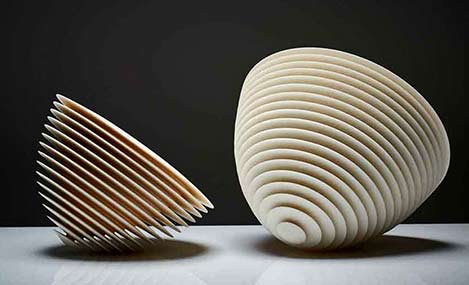 'Exposition 3' sculpture by Nicholas Lees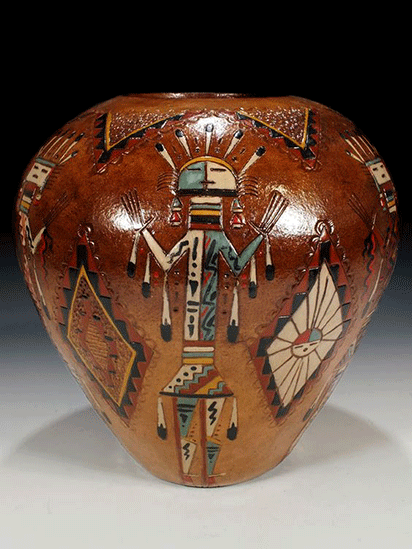 Santo Domingo Pueblo Pottery Vase  Ken and Irene White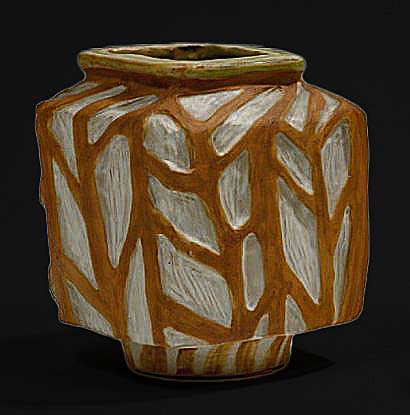 Michèle Fischer footed sgraffito vase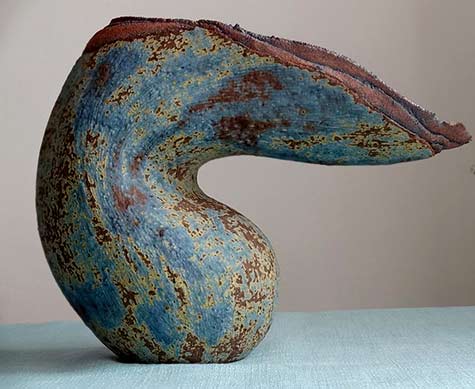 Jasmina Ajzenkol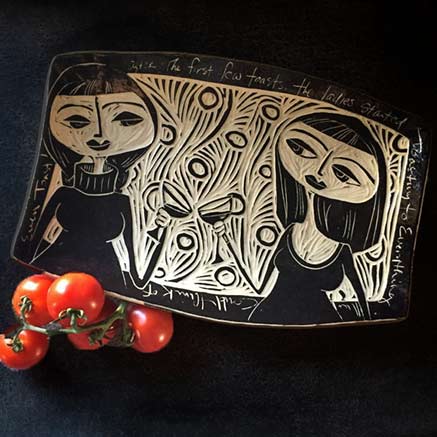 'Ladies Toasting'  – Large Serving Platter—Handmade sgraffito carved ceramic
stoneware-GravesCo—etsy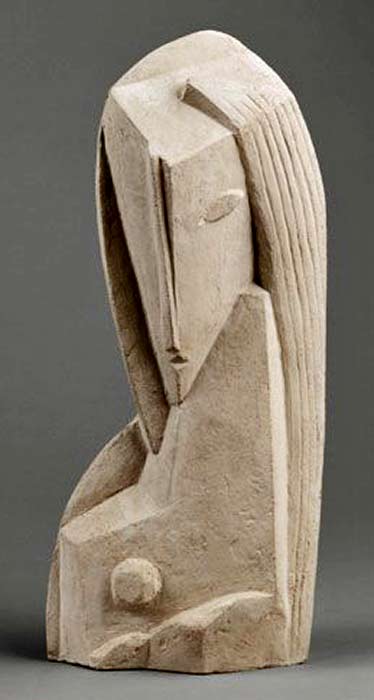 Henri Laurens, – 'Tete de Femme'Z sculpture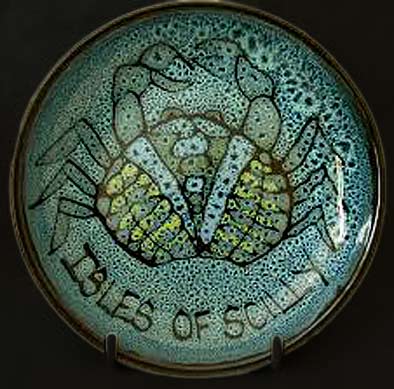 Isles of Scilly Studio Pottery Crab Bowl Glazed Earthenware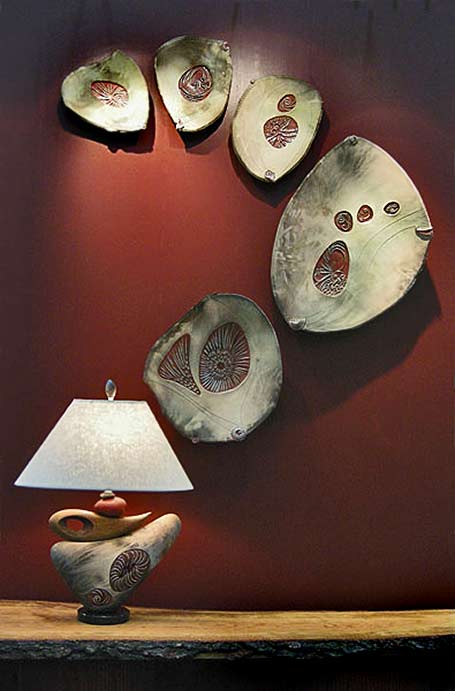 Barely Bowl Set – Jan Jacque -ceramic wall art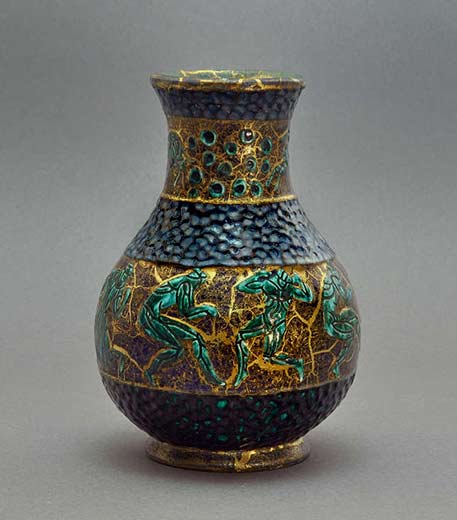 Art Nouveau vase – Jean Mayodon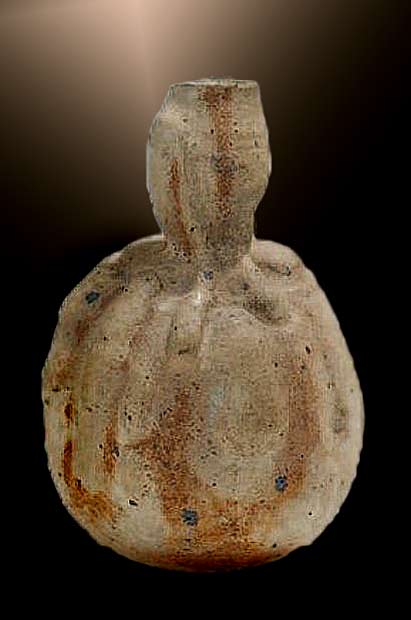 Remi Bonhert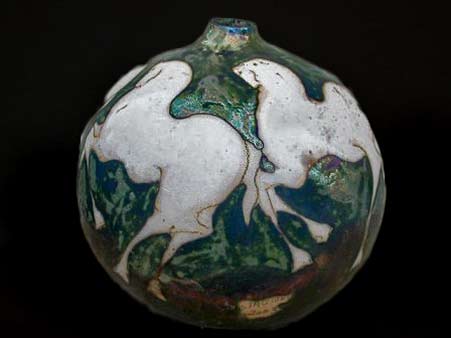 Globular luster glaze vessel with white horse motifs -Psolo Stacciou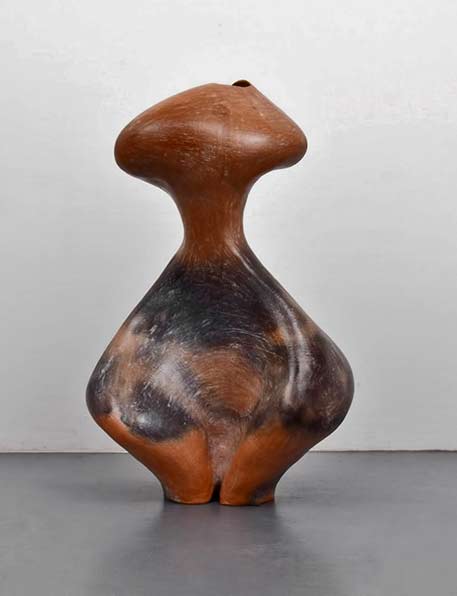 Massive female torso ceramic vessel – Rhoda Hepner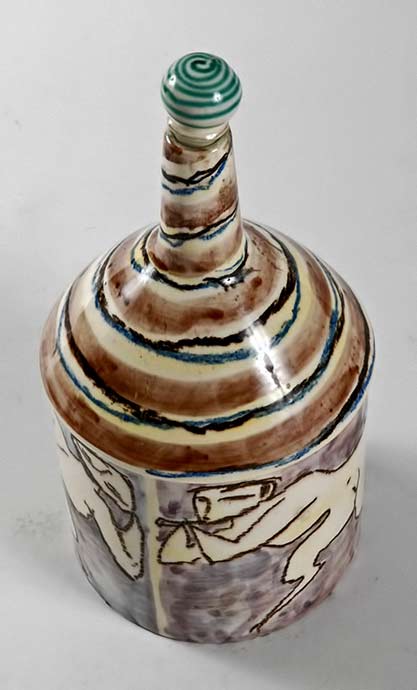 Mid Century ceramic decanter with stopper – Marcello Fantoni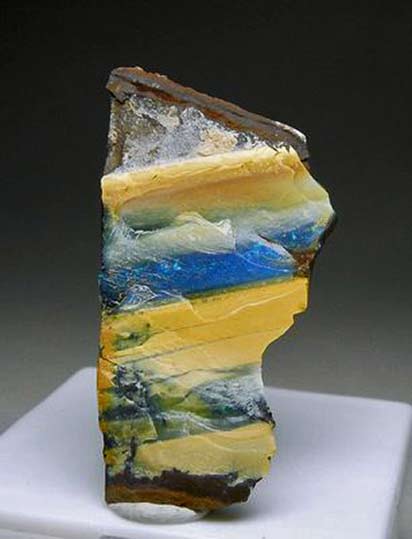 Koroit Opal – Queensland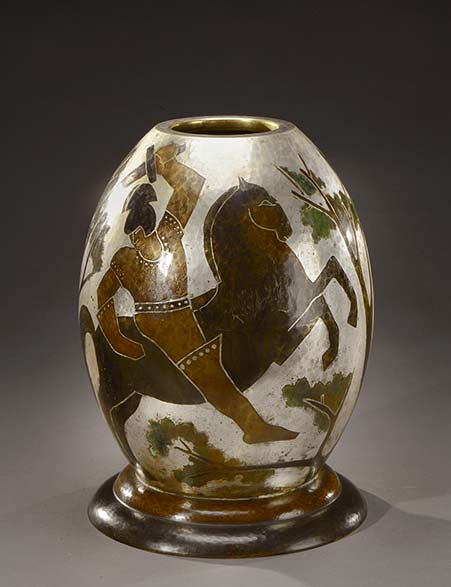 Paul Louis Mergier ovoid vase – copper, silver and brass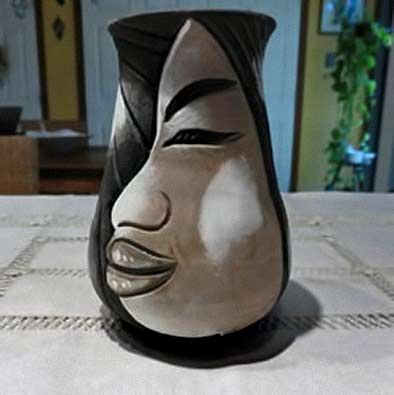 African Lady vase – Homer Brown Wassi Art
Pre Columbian Colima seated terracotta figure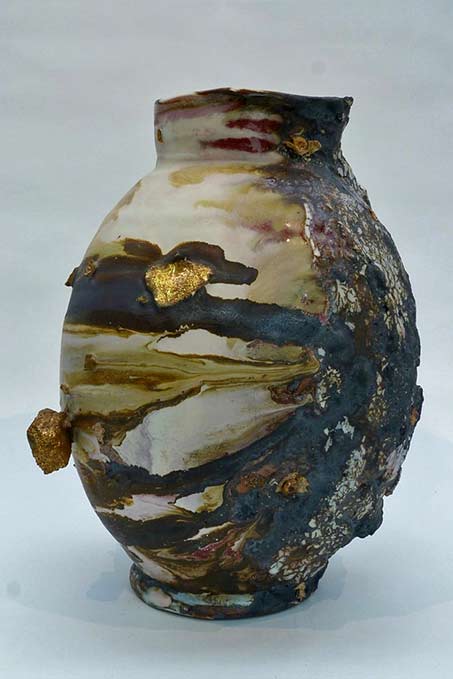 'Pressure Ridge' – Gareth Mason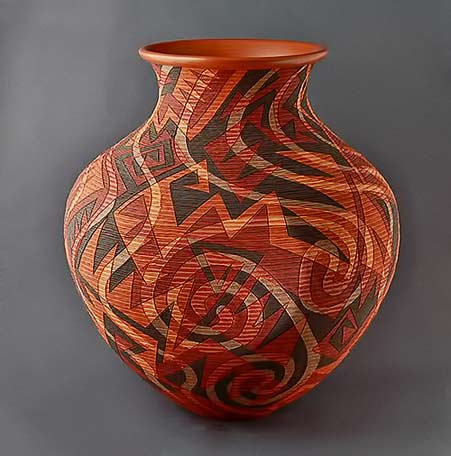 'Edge and Flow'  – Richard Zane Smith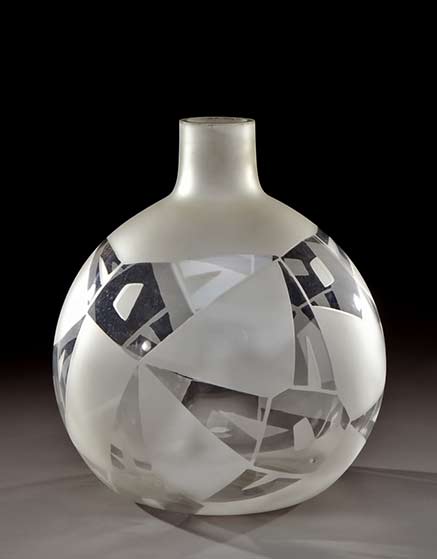 Boris Lacroix,  Spherical Art Deco vase with frosted and clear glass in an abstract cubist pattern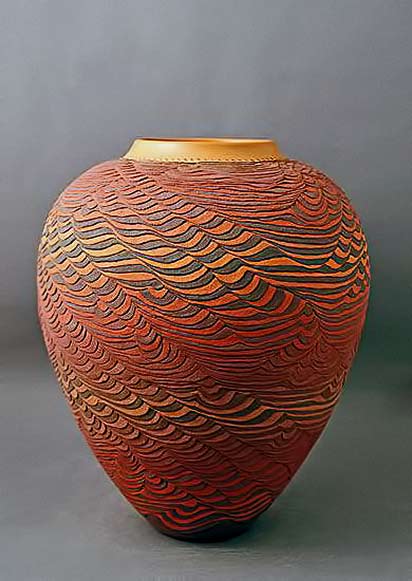 Richard Zane Smith—Blue Rain Gallery—Santa Fe
Ceramic Seaman's Bank for Savings
1940s McCoy
Sander Wassink and Olivier Van Herpt – textured vessel created with adaptive manufacturing
William Marshall -glazed  ceramic bottle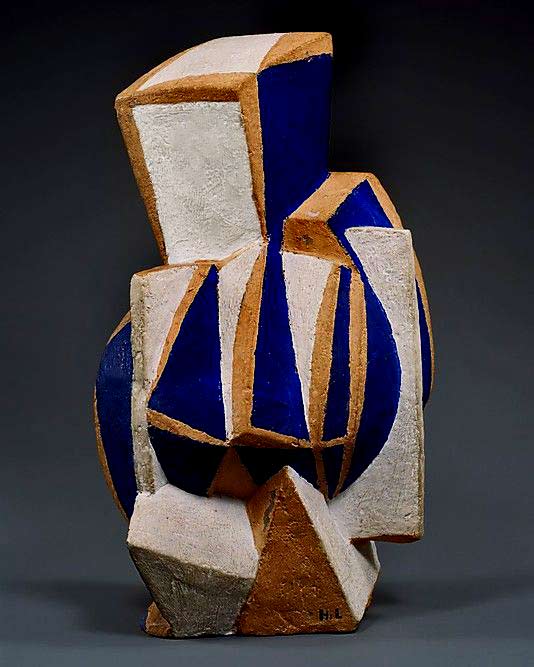 'The Guitar' – Henri Laurens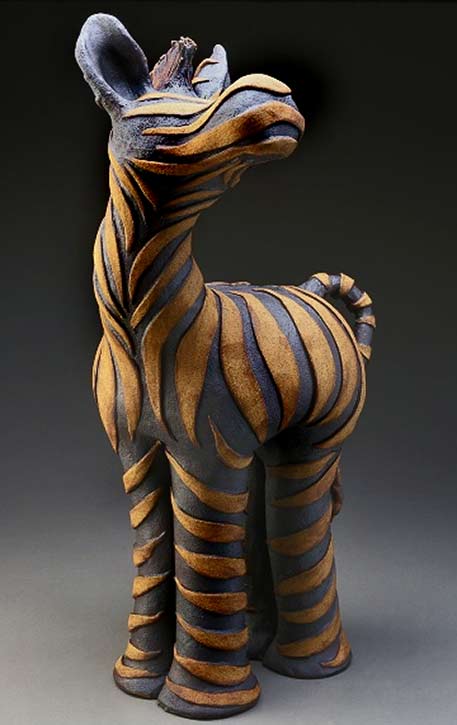 Sharon Stelter – 'Zebra'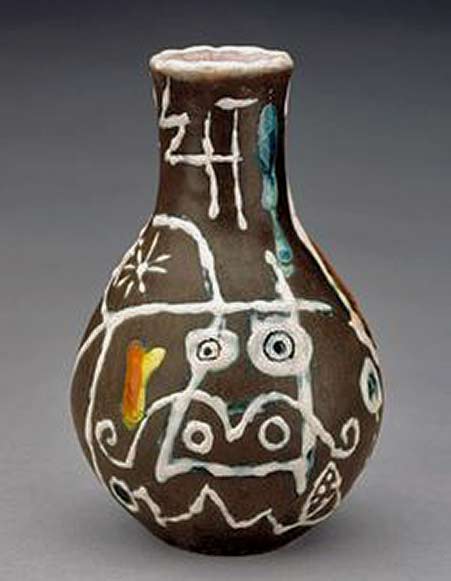 Joan Miro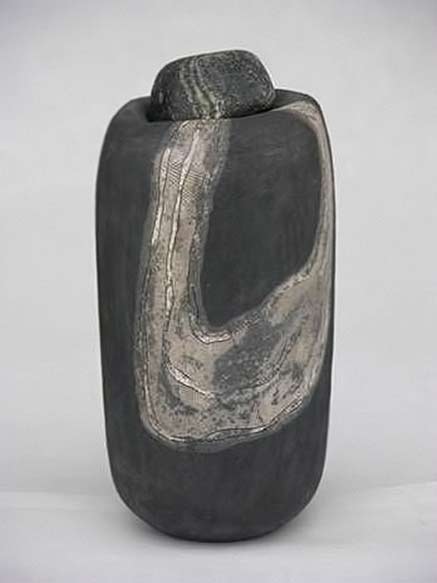 Kirsten Holm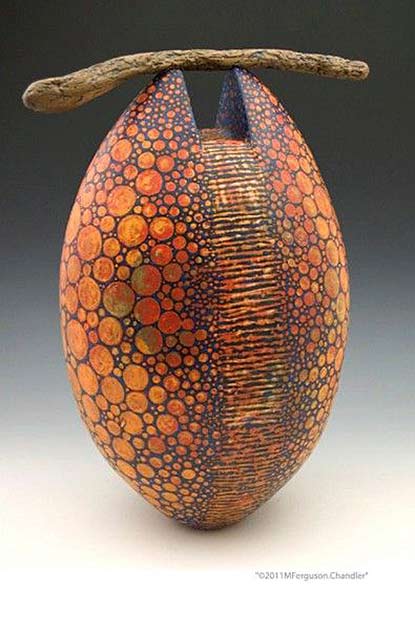 Melanie Ferguson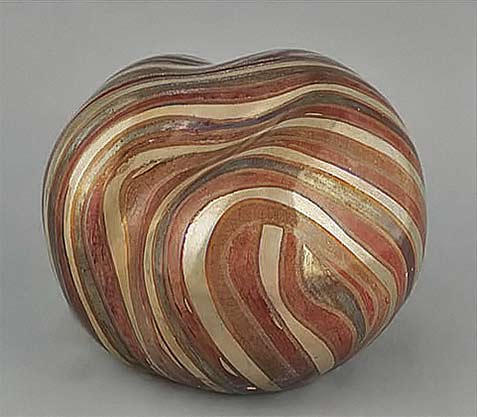 Shamai Sam Gibsh  – 'Bodyblaze #22'
Stoneware Terra Sigillata and lustres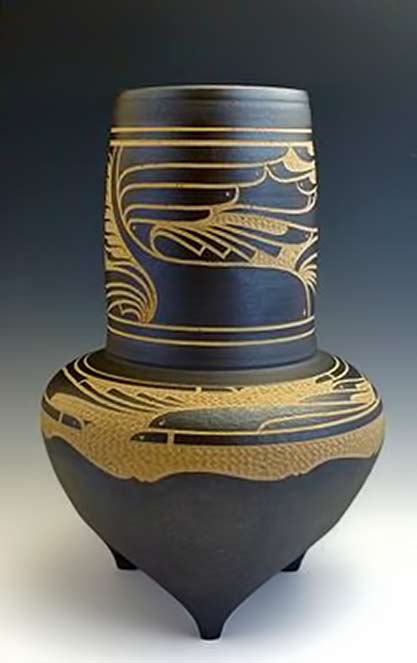 Tripod, sgraffito vase – Charles Smith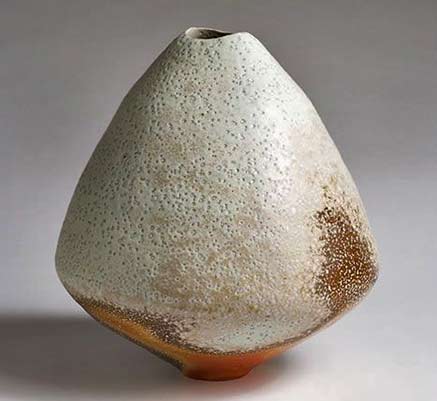 Gail Nichols